Lin-Manuel Miranda Tears Up At The Oscars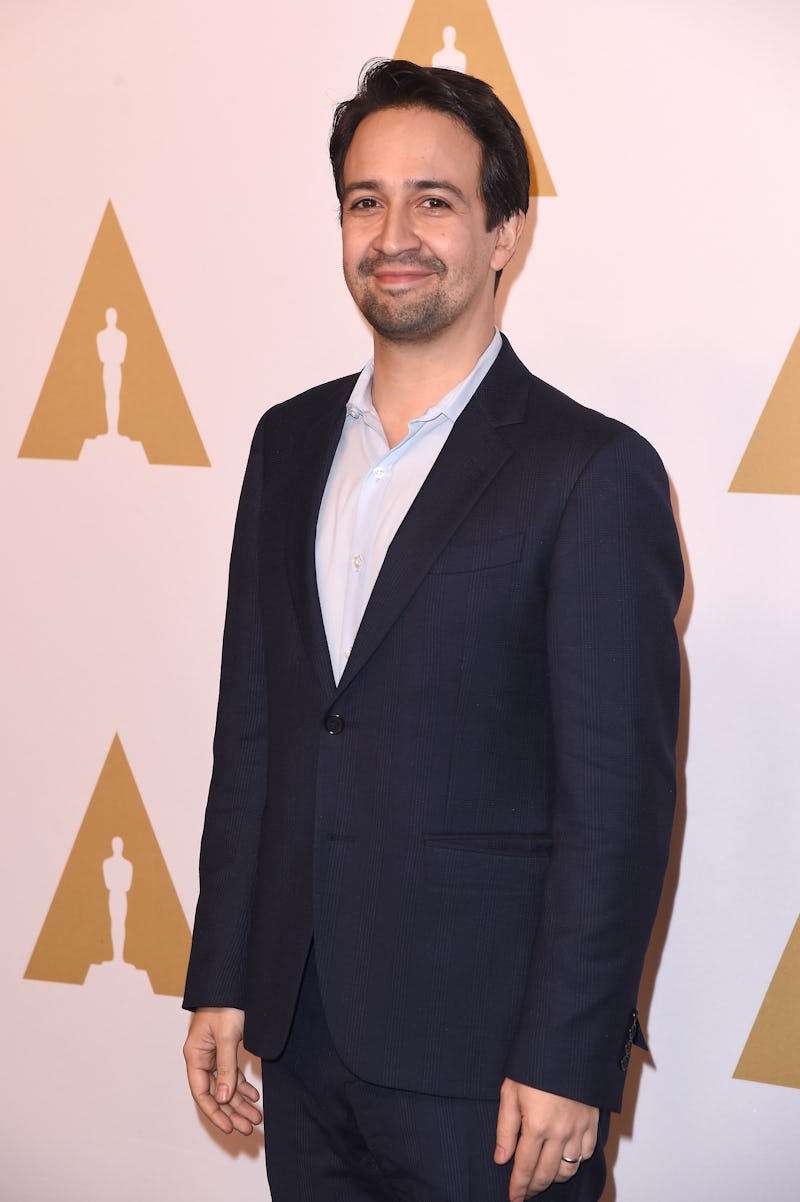 Kevin Winter/Getty Images Entertainment/Getty Images
Lin-Manuel Miranda's visit to the 2017 Oscars got off to an emotional start before he even entered the building. While talking to Ryan Seacrest, Miranda was shown a video of the Hamilton cast performing a Moana song — aka mashup of music from two of his greatest works. Miranda's appearance at 2017 Oscars is all thanks to the song "How Far I'll Go," which is nominated for Best Original Song, and is going up against a few choice cuts from La La Land including "City Of Stars" and "Audition (The Fools Who Dream)" as well as the unstoppable earworm "Can't Stop The Feeling" from Trolls and "The Empty Chair" from Jim: The James Foley Story.
Those four other nominees are the only thing keeping Lin-Manuel Miranda from getting his hands on the coveted EGOT (Emmy, Grammy, Oscar, Tony) of which he has collected 3/4ths of. However, upon seeing a tribute to his Oscar-nominated song performed by the cast members of his magnum opus Hamilton, it's clear that Miranda probably couldn't care less if he didn't complete his EGOT tonight. Almost immediately upon seeing Hamilton actors perform "How Far I'll Go", the waterworks let loose and the ever-humble Miranda got teary-eyed on the red carpet. It's hard to ignore how far Miranda has come in just a few year, but winning an Oscar likely couldn't hold a candle to the emotional rush that Lin-Manuel Miranda got before he even sat down. You can take a look for yourself, but don't be surprised when you're suddenly crying too.
Don't say I didn't warn you.