'A Quiet Place Part II' & More Movies You Have To See This March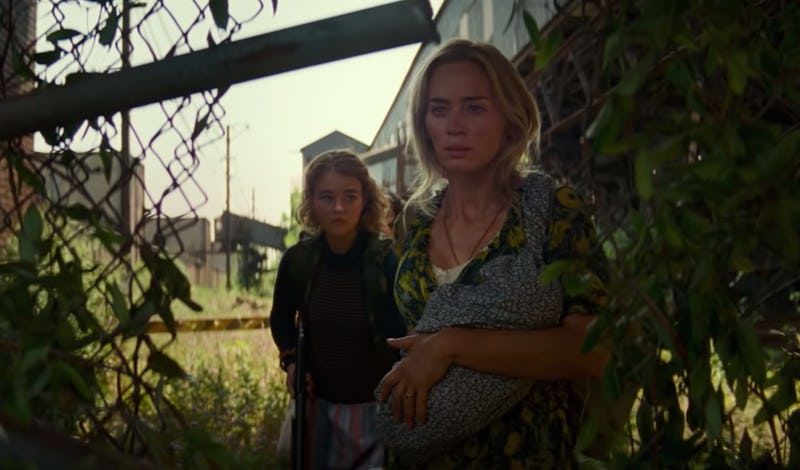 Paramount Pictures
February was a strong month for great movies, with hits like Birds of Prey, To All the Boys 2: P.S. I Still Love You, Emma, The Invisible Man, and more all premiering last month. And the spike of hot releases continues on into March, as we've got a ton of big premieres, including Onward, My Spy, Mulan, and A Quiet Place Part II. To help you figure out what you should be setting your sights on, here's our list of the most anticipated films of March 2020.
Many of the films we've highlighted have been slowly building buzz in the lead up to their premieres. Critics are praising The Way Back, primarily for Ben Affleck's performance as an alcoholic who struggles with his inner demons as he goes back to his old high school to coach their basketball team. It's a sports movie, but there's more to it than that. It will appeal to audiences regardless whether or not they're basketball fans.
Along those same lines is Big Time Adolescence, a coming-of-age comedy that's equal parts raunchy and emotional. It stars Saturday Night Live's Pete Davidson as Zeke, a college dropout playing mentor and surrogate big brother to Mo (Griffin Gluck), perennial nobody hoping to become a somebody before his high school career comes to a close. The emotional core of the film revolves around Mo's struggle with trying to find his place in the ever confusing, churning vortex of youth.
Even if The Way Back and Big Time Adolescence don't do it for you, there's plenty of other films on the list to check out.