The Most Popular Adult Stars Of 2016 Were...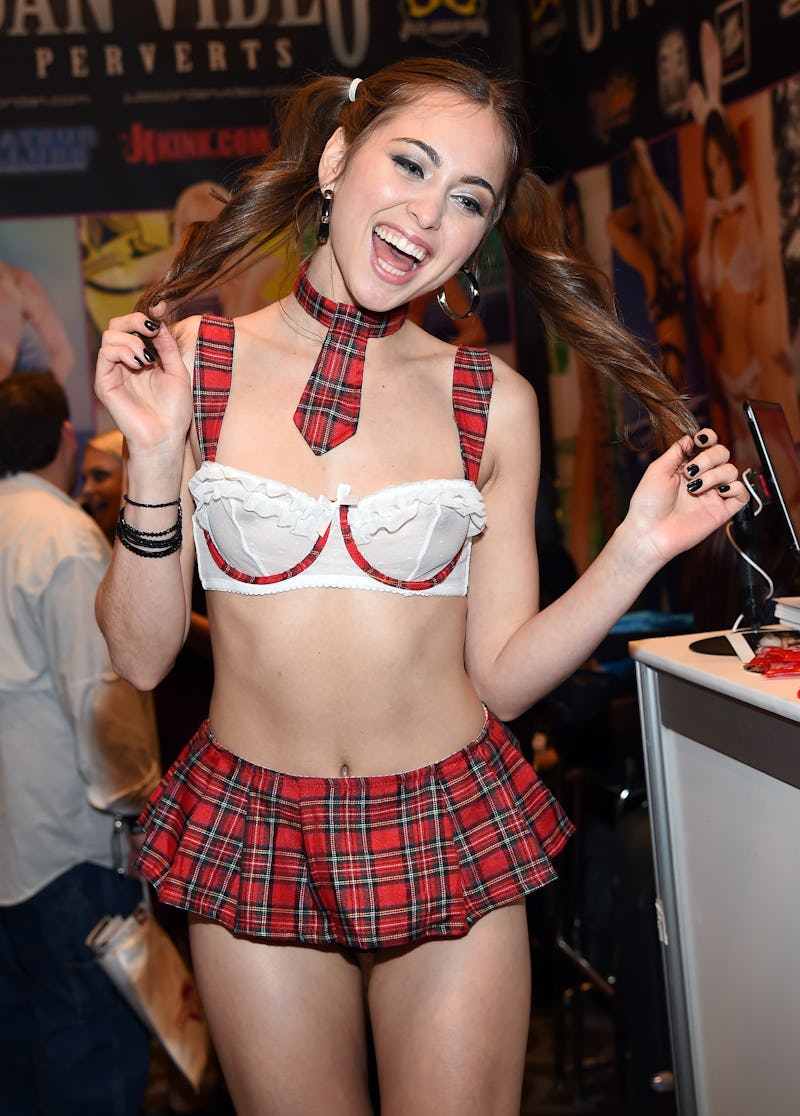 Ethan Miller/Getty Images Entertainment/Getty Images
2016 has mercifully come to a close, and what better way to celebrate than by looking back on the year's most popular porn stars? All kinds of people love to watch porn, so it's about time we stopped being embarrassed about our porn consumption and instead openly discuss what does (or doesn't) make us tick. Thanks to Pornhub's 2016 Year In Review, we have more info about people's porn habits than we could have ever possibly asked for — but I'm not complaining.
Whether you're the type to admit it or not, it's totally normal to be curious about what other people get off to. Part of the beauty of sex is that it's so personal to each of us: we all have likes, dislikes, kinks, and fetishes that shape how we experience sex. The same is true of masturbation — there are so many ways to do it, and none of them are wrong. Exploring your own body is one of the best things you can do for your health, and it even makes you better at sex with a partner.
So what kinds of porn do people love to watch? Pornhub revealed the top five porn categories of 2016: lesbian, teen (18+), ebony, MILF, and anal — all pretty predictable IMHO. Pornhub also compiled a handy list of which porn stars were most popular in 2016, based on how often their name was searched.
It's not weird to have a favorite actor or actress, so why should it be taboo to have a favorite porn star? Even porn stars have favorite porn stars! Here are the top 10 most searched-for porn stars of 2016, all of whom are far braver women than I, so kudos to them. (Kim Kardashian technically made the list at number three — apparently people are still searching for her infamous sex tape — but since she is not a porn star, I chose not to include her.)