This Is The #1 Way People Are Meeting Their Significant Others (And No, It's Not Online)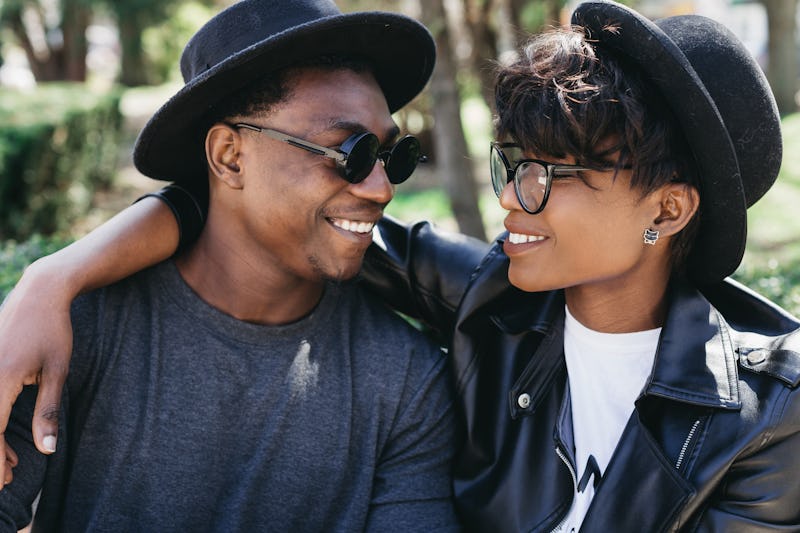 Fotolia
If you're worried about meeting someone and think online dating just may not be for you, it turns out, there may be a lot of different ways people find romantic partners today — and there are plenty of options if you're not having any luck on dating apps or sites. As much as it can feel like everything happens online today, a new survey about dating from technology company ReportLinker, a technology company showed that the internet or dating apps weren't at the top of the list when it comes to where people in relationships met their significant other.
The company surveyed over 550 respondents, ages 18-64, who were married or in a relationship, to find out how people were meeting today. Real-life options seemed to be the preferred way of meeting people versus online — and it makes total sense.
"The biggest advantage to meeting potential dates in real life is getting to experience their vibe right away, which is something no online dating platform can deliver," Thomas Edwards, founder of The Professional Wingman, tells Bustle. "This increases your odds of making good choices on who to go on a date with. There's no better way to gauge attraction and chemistry than to be physically present with someone."
If you're feeling stressed about dating, don't be afraid to branch out and try something new. "Diversify your dating approach," Clarissa Silva, behavioral scientist and author of the relationship blog, You're Just A Dumbass, tells Bustle. "Don't just rely on the typical dating apps as the only methods of meeting someone. That will create online dating fatigue quickly. To mitigate those feelings of fatigue and frustration, diversifying your approach can actually maximize your efforts to find love. Include in your strategy both online and offline, because love is a complicated process and has no formula. We can't create the exact 'when' and 'where.' We just have to be there."
Take a look at the survey results below. As you'll see, we're meeting people in a lot of different ways today.