These Are The Movies & TV Shows You NEED To Watch This Weekend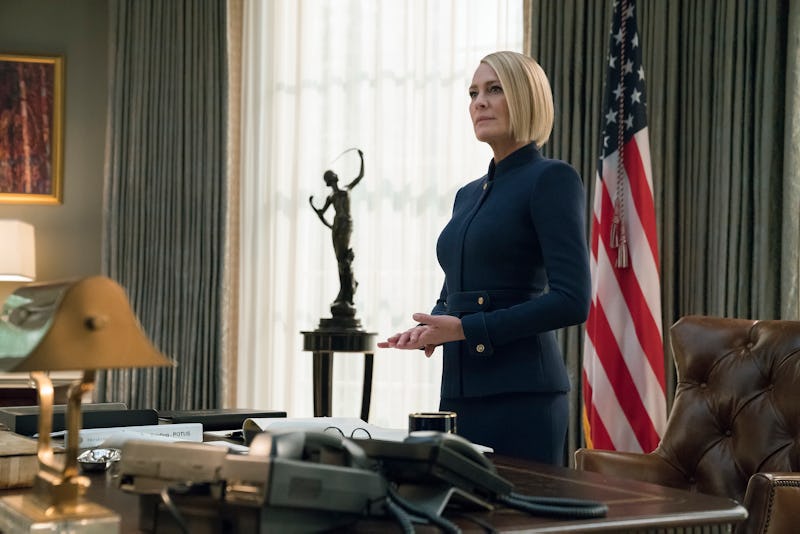 David Giesbrecht/Netflix
If you're looking forward to a low-key weekend after all the Halloween festivities this week, you're in luck. There are so many new movies and TV shows to watch this weekend, you'll be happy to sit back and relax, whether it's on your couch or at your local movie theater.
Plus, if you're the kind of person who looks forward to the holiday season way more than Halloween, you'll be thrilled with this weekend's offerings. There are already two new holiday-themed films out this weekend. And it's never too early to break out the hot cocoa and peppermint bark for a perfect movie snack, either.
There's Disney's The Nutcracker and the Four Realms, for fans of Disney holiday movies and the traditional Nutcracker story. Or, if holiday-themed TV movies are more your style, Netflix's The Holiday Calendar is debuting this weekend.
But if you're not ready to get into the holiday mindset just yet, there are still plenty of new offerings to check out over the next few days. Girls Trip fans will love seeing Tiffany Haddish on the big screen again in Nobody's Fool. Anyone who knows all the words to Queen's greatest hits will want to check out Bohemian Rhapsody. And if you're more of a TV buff, the sixth season of House of Cards is hitting Netflix this weekend, sans Kevin Spacey. 'Tis the season to get cozy under a pile of blankets and settle in with the remote.