The New 'Life-Size 2' Trailer Is Everything Your 2000s Self Could Ask For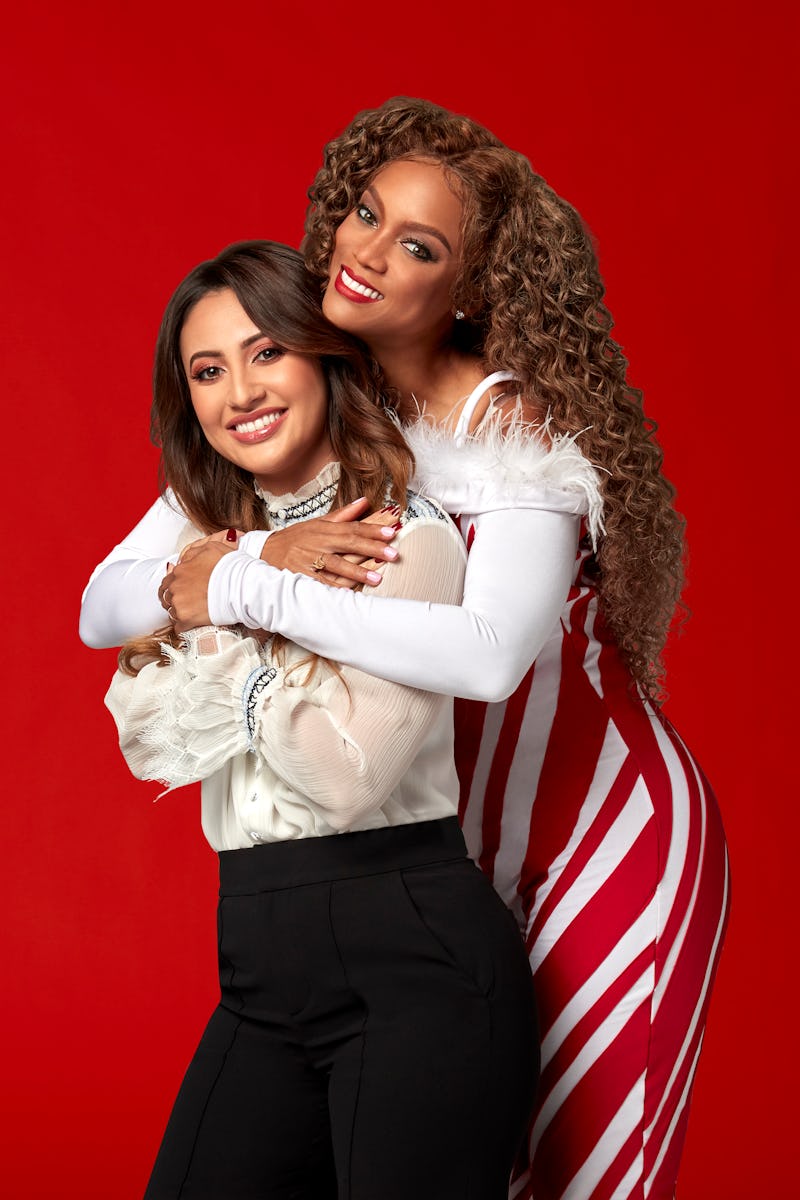 Freeform/Erik Asla
Eve is back, and she's just as cheerful and determined as ever. Tyra Banks reprises her Life-Size role as the iconic doll-turned-real-woman in the new Life-Size 2 trailer. The minute long clip gives fans a first look at Eve's relationship with her new BFF, Grace Manning (Francia Raisa). Life-Size 2 will be part of Freeform's annual "25 Days of Christmas" event and won't premiere until Sunday, Dec. 2, but until then, the trailer does a pretty great job of teasing what's ahead, including a very human love interest for Eve.
As fans will remember from 2000's Life-Size, Eve is a Barbie-like doll brought to life by magic. In the original film, she was awoken by Casey Stuart (Lindsay Lohan), a young, lonely girl, who misses her mother. This time around, however, it seems like Eve is alive for an entirely different reason — Grace. And, if the trailer is anything to go by, Grace is less than thrilled to have a life-size doll following her around. According to the Life-Size 2's official synopsis, Grace is a CEO of Marathon Toys, the toy company that manufactures Eve dolls. And, well, she's struggling to keep the company afloat (the synopsis describes her as "a hot mess in the middle of her quarter-life crisis" — ouch!). No doubt Eve will be just what she needs to regain control of her company, and her life.
It's not clear exactly what kind of magic powered Eve into existence this time around. However, an even shorter preview clip of Life-Size 2 released earlier shows Grace and a group of young girls in spooky candlelight, holding hands as they snip off a piece of Eve's hair and reciting a familiar incantation.
That seems to be the event that brought Eve to life, but as far as how and why? Fans will likely have to wait until December to solve that puzzle. So in the meantime, here's what we do know. As the CEO of Marathon Toys, Grace has plenty of reason to be around the popular toy. She's just probably used to them staying in their boxes instead of following her around town and interrupting her brunch with friends.
And now seems to be an especially inopportune time for Eve to come twinkling into existence because Grace is in the midst of a desperate struggle to keep the company afloat. According to the synopsis, Grace's wild-child, hard partying ways have caused the company's stock the Eve Doll is in danger of being discontinued altogether, so this Eve has been dispatched on behalf of all other Eve dolls to convince Grace of how important it is to keep the doll on the shelves.
According to the teaser Banks tweeted out on Nov. 4, there's a lot at stake. If she can't convince Grace to keep manufacturing the Eve doll, she can never come back to Sunnyvale. Ever.
With Eve fighting for her life and Grace struggling to maintain her position at work, it's pretty easy to understand why things don't immediately go well right off the bat. The short, campy trailer is already packed with a ton of tension, so fingers crossed that somehow, Eve and Grace will be able to help each other. Hopefully, each will be just what the other needs to regain control of both their livelihoods and their lives.