The New 'Wonder Woman' Trailer Is So Badass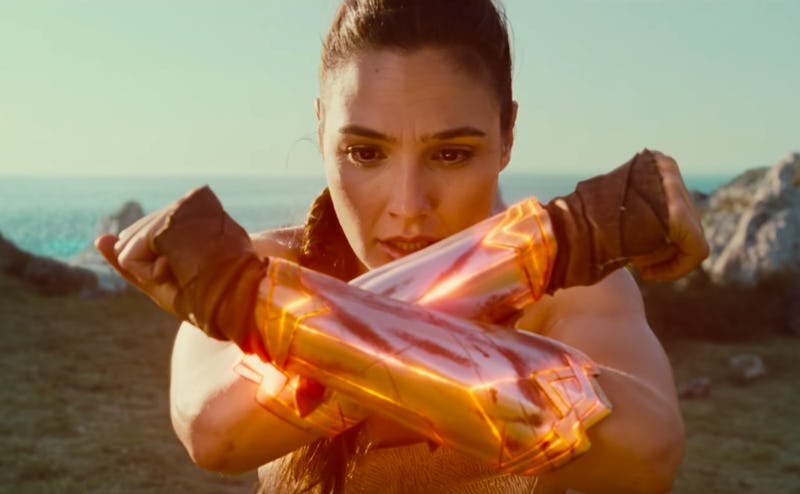 Warner Bros. Pictures
In case you were wondering what the movie of the summer is going to be, wonder no more: it's Wonder Woman. DC's next major movie and the first female-lead superhero movie in the modern era is finally hitting theaters on June 2, and to help promote its release, Wonder Woman herself Gal Gadot appeared at the MTV Movie & TV Awards to celebrate Fast & Furious (Gadot made her big Hollywood debut in Fast & Furious) and debut a brand new trailer for Wonder Woman.
The new trailer debuted during a commercial break in the MTV Movie & TV Awards, and boy was it awesome. The trailer gave fans a closer look at Diana's childhood and her first meetings with Steve Trevor (Chris Pine). And, oh yeah, she kicks a lot of ass — a lot of male ass, to be specific. Audiences that have waited years to finally see a woman lead her own superhero franchise should be pretty pleased with the trailer. "We are the bridge to a greater understanding," Wonder Woman tells Steve in the clip. From that, I'd say Wonder Woman looks like a bridge to a super good time and a feminist couple of hours.
The final Wonder Woman trailer also gives fans a closer look at the villainous Dr. Poison (Elana Anaya). Creepy, WWI villain and badass Wonder Woman, here we come.