This Is The Stephen King Book You Really, Really Need To Read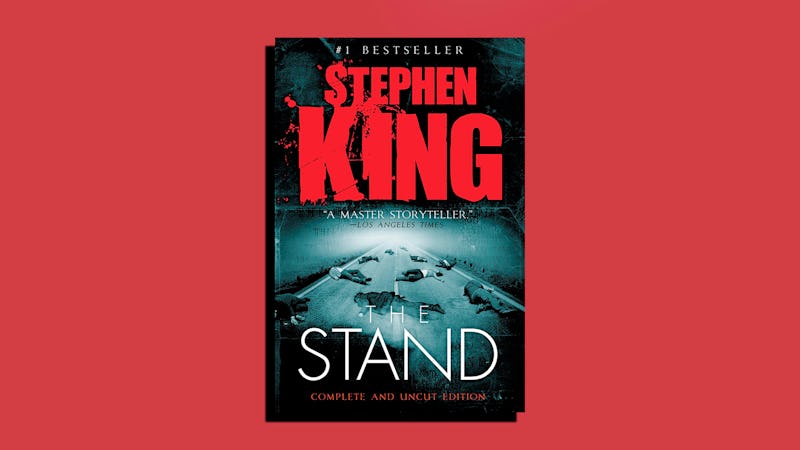 Anchor Books/Bustle
Next to the eight-book Dark Tower series, Stephen King's The Stand is probably his most important book — a sprawling, post-apocalyptic novel that pitted the forces of good against the forces of evil in a fight for America's soul. I've got a number of reasons why The Stand should be the next Stephen King book you read.
Although King has been America's go-to horror author for more than 40 years, his work has endured several decades of mostly mediocre adaptations. Standing out from a crowd of B-movies and schlocky miniseries was The Stand, a four-part adaptation of King's 1978 novel of the same name, which aired on ABC in 1994. Starring Gary Sinise, Molly Ringwald, Jamey Sheridan, and Ruby Dee, the miniseries brought King's doorstop of a novel to life in a mostly faithful adaptation.
King's work entered somewhat of a renaissance phase in 2017, when Andrés Muschietti's IT: Chapter One and Nikolaj Arcel's The Dark Tower came to theaters, and Netflix brought 1922 and Gerald's Game to its platform, and he continues to rack up major points on- and off-screen in 2019. King's latest novel, The Institute, just landed in stores and has already been optioned for television as a limited series, and four of his novels and novellas — Pet Sematary, IT, In the Tall Grass, and Doctor Sleep — premiered or will premiere this year.
Now, with CBS All Access set to bring The Stand to life once again, with another great cast, it's high time you read, or re-read, King's fourth novel. Here's why The Stand should be the next Stephen King book you read: