Get Your Resume Ready To Intern For The Obamas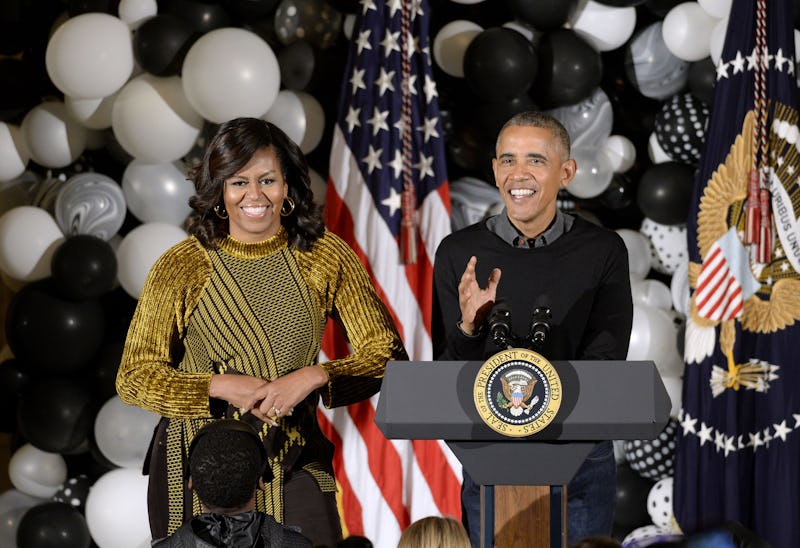 Pool/Getty Images News/Getty Images
It's been less than a month since the Obamas have left the White House and they've already induced the country into a state of perpetual longing. From their super chill vacation in Palm Springs to Barack's kitesurfing expedition with Richard Branson in the Virgin Islands, many people are waiting impatiently for the Obamas to return to America and experiencing serious FOMO. Upon their return, they plan to continue working hard for the American people through their foundation. And there's good news: the Obamas are hiring interns in their D.C. office.
The bad news is that according to the email, the application deadline for this round of internships has passed — it was reportedly Feb. 8. But that means that you can use the next few months to spruce up your resume, craft a killer cover letter, and network as much as possible with any D.C. contacts so if the Obamas do decide to hire another set of interns after the current run ends, you'll be totally prepared.
The Office of Barack and Michelle Obama sent out an email to former White House interns to announce the program, which will run from Feb. 27 to June 16. The invitation reads:
Interns will work in the D.C. office of Barack and Michelle Obama doing a variety of tasks, largely centered around correspondence. The office is looking for Interns who take initiative, manage their time well, have strong attention to detail, solid writing skills, and the upmost commitment to public service.
If that sounds like you, it might be a good idea to set a Google Alert for around May to keep tabs on any further internship opportunities with the Obamas.
Although the email does not specify that the internship is with the Obama Foundation, which will be based in the south side of Chicago, it's a pretty good bet that the internship for the Obamas is related to the foundation. The Obamas announced the Foundation with a video on Inauguration Day, calling for citizens to send in suggestions of how the Obamas can use the foundation and library to help the country. Barack said, "More than a library or museum, it will be a living, working center for citizenship. Tell us what you want this project to be ... True democracy is a project that's much bigger than any one of us. It's bigger than any one person, any one president, any one government. It's a job for all of us."
I can't wait to see what the Obamas accomplish through the foundation, and with the help of the citizens that they served for eight years in the White House.