'The O.C' Vocabulary That Only Fans Understand, From "Chrismukkah" To "G.E.O.R.G.E."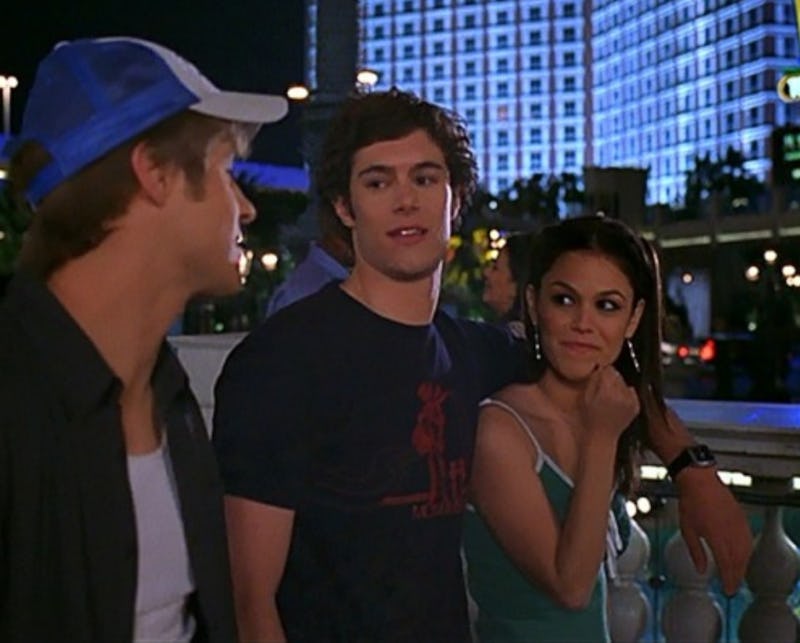 Warner Bros. Television
Even though it's been 15 years since The O.C. first came into our lives, the show has retained a steady fanbase of people who still adore every episode. If you watched all four seasons, you know The O.C. had some iconic phrases that no fan can ever forget. While the show had plenty of serious moments, it also featured some hilarious phrases that took on new meaning for fans.
Much like other classic teen shows from the era, like Gilmore Girls and Buffy the Vampire Slayer, The O.C. seemed to have its own distinct, quirky dialogue. Between Seth's sarcastic one-liners, Summer's great insults, Ryan's subtle digs at the gang, and even Taylor's way of seemingly speaking every language, the words of The O.C. always had a way of standing out. Even the names for ordinary things, like childhood toys and boats, are pretty memorable. And that's not even mentioning Chrismukkah, a vastly underrated holiday that became part of the mainstream thanks to the show.
If you haven't re-watched The O.C. in a while, the below phrases will take you back to those days and make you want to marathon every season of the show ASAP. What are you waiting for?