Yes, Paul McCartney Is Really In 'Pirates 5'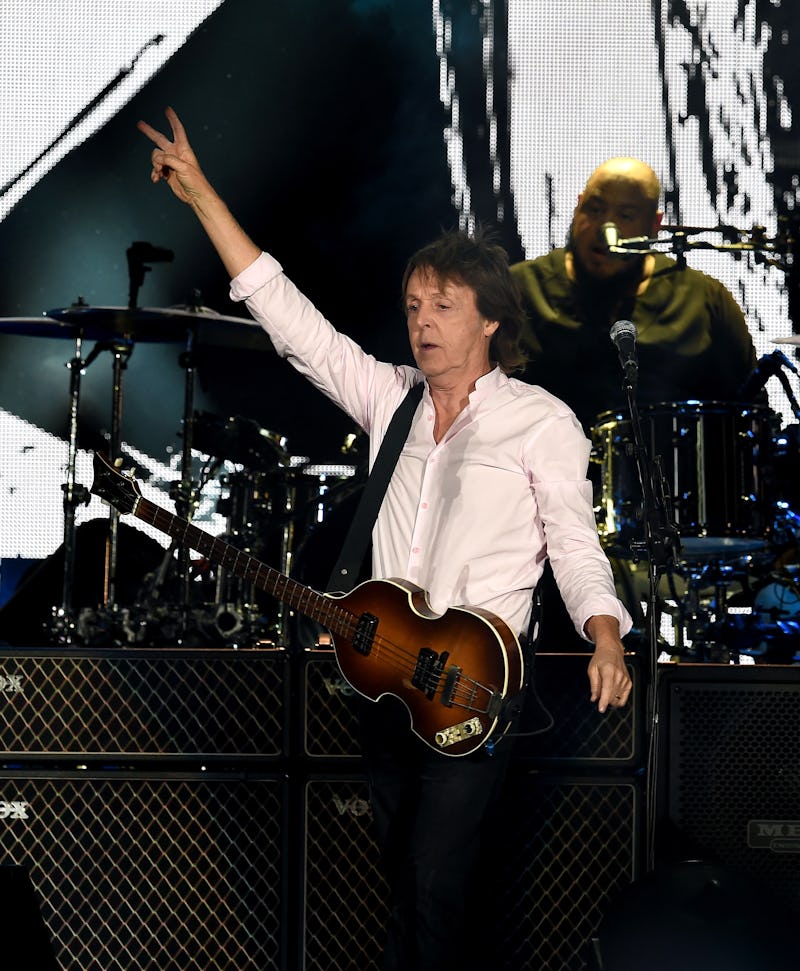 Kevin Winter/Getty Images Entertainment/Getty Images
It may come as a surprise to fans, but somehow, Johnny Depp managed to persuade Paul McCartney to make a cameo in the fifth installment of the Pirates of the Caribbean movies, Dead Men Tell No Tales. Sure, the Paul McCartney cameo in Pirates 5 is short and sweet, but it's quite a pleasant thing to see, if something that most fans of both the franchise and the musician would never have seen coming.
This isn't the first time a rock and roll star has hit the big screen for the Pirates franchise, as Keith Richards of The Rolling Stones has played Jack Sparrow's father in preview films. In Dead Men Tell No Tales, McCartney plays the character of Uncle Jack, who appears alongside Depp's Sparrow in one very short scene set in a jail. It's only a brief cameo, but it's fun to see the superstar show up.
According to USA Today, Depp takes full responsibility for the appearance by McCartney, and apparently, all it took to get him on-board was a few texts from the Pirates star. In a statement reported by The India Times, Depp shared that piece of info, plus his thoughts on his experience with McCartney on set.
"Paul's a great actor. Clearly the guy is not lacking in the talent department. If I changed something up in the scene, he'd change something up in the scene. He'd make stuff up. He was amazing."
It's too bad McCartney's scene is only about 30 seconds long. Still, however you slice it, the singer appears to be thrilled about joining the cast, tweeting the below image of his character.
Even though we only get a little taste of McCartney in Pirates 5, it's good to see him in the film, and hopefully he'll be in more movies and TV shows down the line. After all, he's previously appeared in Al's Brain In 3-D and has made several TV appearances, too. Fingers crossed this won't be the end of McCartney's cinematic cameos.