A Percy Jackson Musical Is Coming To NYC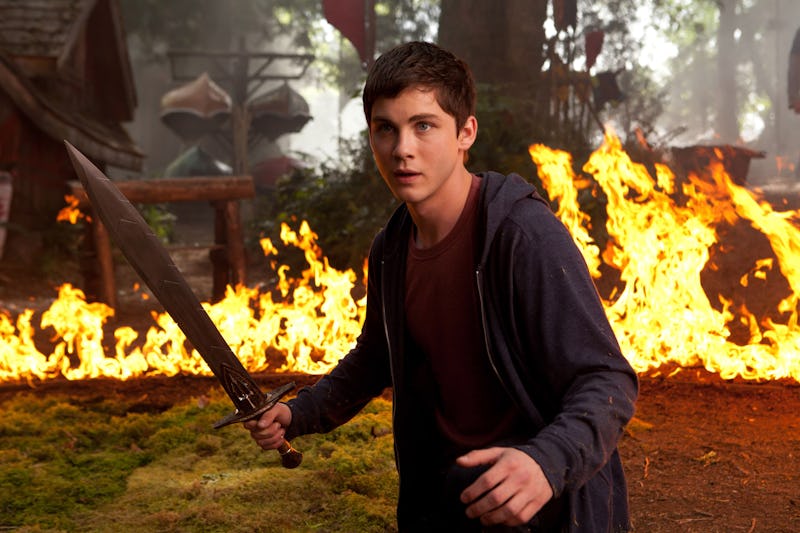 20th Century Fox
The movies might have underperformed at the box office, but that hasn't soured fans of Percy Jackson and the Lightning Thief on future adaptations. A Percy Jackson musical is coming to New York City this spring, and it has a lot of promise.
This isn't the first time Rick Riordan's Percy Jackson and the Olympians series has hit the musical theater scene. In 2014, Theatreworks USA put on Percy Jackson: The Musical: an hour-long show for young audiences. Written by Joe Tracz (Netflix's A Series of Unfortunate Events) and Rob Rokicki (Strange Tails), Percy Jackson: The Musical is now two hours long, and has been retitled as The Lightning Thief: The Percy Jackson Musical.
The Percy Jackson musical will star Chris McCarrell as Riordan's teenage demigod. McCarrell tackled the role of Marius in the recent Les Misérables revival and portrayed Nibs in NBC's Peter Pan Live!. He says the Percy Jackson musical is "really going to push the envelope of (the) magic of theater [sic]. The world is so epic and it is so grand and it doesn't seem like you could portray that onstage, but that's really where the magic of theater comes in."
The Lightning Thief: The Percy Jackson Musical opens on Mar. 23 at the Lucille Lortel Theatre. Theatreworks USA's version of the Percy Jackson musical continues to tour.