The True Crime That May Have Inspired 'Lolita' Is Explored In A Fascinating New Book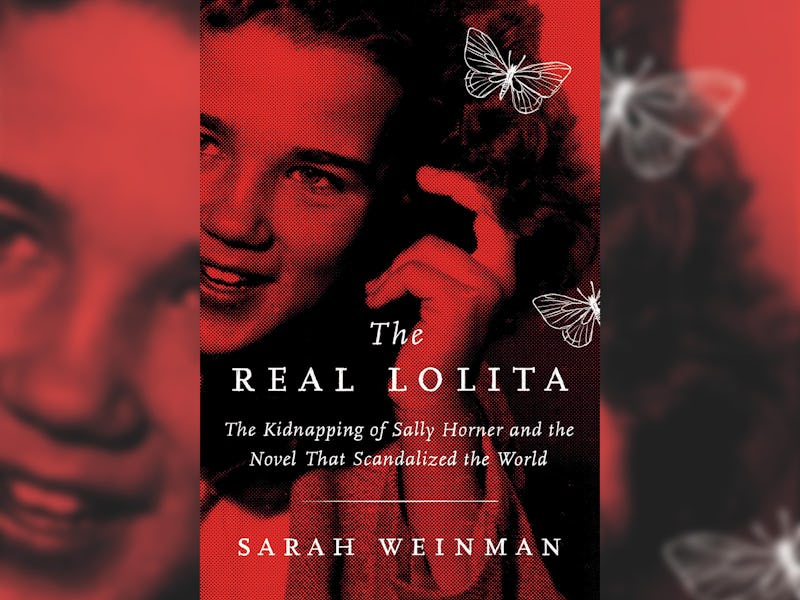 In 1948, seven years before the publication of Lolita, 50-year-old Frank Le Salle abducted 11-year-old Florence "Sally" Horner from her hometown of Camden, New Jersey. For nearly two years, the convicted pedophile moved the young girl from state-to-state, forcing her to pretend he was her father in public while subjecting her to physical, psychological, and sexual abuse in private. If you think Horner's story sounds eerily similar to the plot of Vladimir Nabokov's classic and ever-controversial novel, you aren't alone. For decades, journalists and literary scholars have pointed out the similarities between the two, some even suggesting — and trying desperately to get the Nabokov to admit — that the real-life crime was the inspiration behind Lolita, something the author always vehemently denied.
"Had I done to Dolly, perhaps, what Frank Le Salle, a fifty-year-old mechanic, had done to eleven-year-old Sally Horner in 1948," the narrator of Lolita, pedophile Humbert Humbert, asks himself within the pages of Nobokov's defining novel. That singular sentence, one many readers might not even remember, is proof that the Nabokov was aware of the real-life kidnapping case, but when did he learn about Sally Horner's tragic experience, and how much of it inspired his seminal work? Those are just some of the questions journalist, editor, crime fiction expert, and author Sarah Weinman tries to find answers to in her new book The Real Lolita: A Kidnapping of Sally Horner and the Novel that Scandalized the World. A stunning mashup of cultural history, true crime, and classic American literature, this electrifying work of nonfiction shines a bright light on the life of a nearly forgotten young girl, a life that, according to Weinman, "reverberated through the culture, and irrevocably changed the course of twentieth-century literature."
Drawing from extensive research, including court documents, Nabokov's papers, reporting on the kidnapping, rescue, and trial, interviews with people who knew Horner and La Salle, and even in-person visits to the places that Horner lived, with and without La Salle, The Real Lolita paints two vivid and undeniably related pictures: One, the short and brutal life of Sally Horner, including the time she spent as a prisoner to La Salle's wicked whims, and her tragic death just two years being freed of her captor; The other, Nabokov's process of creating what would eventually become Lolita, the book that rocketed him to fame and cemented his reputation as a literary master.
The Real Lolita: The Kidnapping of Sally Horner and the Novel That Scandalized the World by Sarah Weinman, $18, Amazon
While there is plenty for Nabokov fans to sink their teeth into — a history of his early life and Russian writing, the author's rise to academic and then literary stardom, the relationship between he and his wife Véra, his obsession with butterflies — what makes The Real Lolita so riveting is the way Weinman conjures Horner to life, giving voice to a victimized young woman who spent far too much of her short life without one. Despite having little documentation about Horner's own time spent in captivity, the author uses a winning combination of her own masterful storytelling and thorough research on the experiences of other girls held captive to convincingly recreate what it must have been like for the young woman held against her will by a devious criminal.
"If Sally had allowed herself to let her mind roam, she might have given in to feelings of despair, or to anger over what La Salle had taken away from her," Weinman writes. "Or perhaps she was focused on how vital it was for her to survive. After days in the car and nights in the trailer parked at a rest stop, eating at diners, one after another, the emotional toll on her must have been considerable."
Weinman's narrative about Horner doesn't just stop with her miraculous rescue. It dives deeper, into the young woman's life after being saved. Unfortunately, Horner had anything but a happily ever after ending. Upon her return, she was ostracized from her community and cast aside, like so many victimized girls and women. Meanwhile, Nabokov's novel about a man not unlike La Salle and a girl whose experiences mirrored Sally brought him nothing but fame, fortune, and a place among other literary greats.
A fascinating literary mystery and a pulsating true crime story, The Real Lolita is as much a book about fiction as it is about real life: the real life of a young girl-turned victim, the real life of an author-turned icon because of it. "Humbert Humbert was describing a compulsion. Vladimir Nabokov set out to create an archetype. But the real little girls who fit this idea of the mythical nymphet end up getting lost in the need for artistic license," writes Weinman. "The abuse Sally Horner, and other girls like her, endured should not be subsumed by dazzling prose, no matter how brilliant."
With the help of The Real Lolita, perhaps they won't be anymore.