Twitter Had Strong Feelings About Dean's 'Bachelorette' Hometown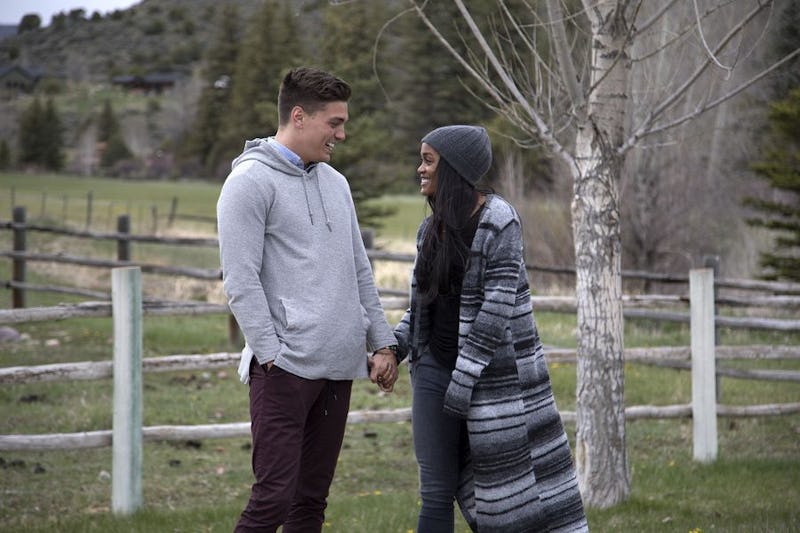 Josh Vertucci/ABC
After watching The Bachelor and The Bachelorette for many years, I'm all for a reality television stunt, but I think that this season of The Bachelorette is pushing things too far. First, there was the big fight between Kenny and Lee, and now the show put Dean's family problems on display for drama during his hometown date. Dean was uncomfortable, his family was uncomfortable, Rachel was uncomfortable, and Twitter hated Dean's hometown date on The Bachelorette — because fans felt like they shouldn't have been watching it. (ABC declined to comment on Dean's hometown date.)
Dean had previous described his father as "eccentric" and his home life as not great, to put it mildly, but the gist is this — Dean's mother died when he was young and Dean thinks that his dad didn't step in as well as he should have to pick up the pieces of their broken family. Obviously, Rachel was going to meet the families of all four men on these hometown dates, but Dean's was complicated by the fact that Dean hasn't seen his dad and siblings all at once in eight years.
Dean was so noticeably uncomfortable during the whole thing that I wanted to turn my television off. This wasn't acting, and Twitter picked up on that, too. Nearly all of the tweets I saw talking about Dean's hometown date talked about the fact that this whole family reunion should have been a very private family moment, not entertainment.
I don't think I've seen Bachelor Nation Twitter this aligned... well, ever. Everyone seemed to think that watching Dean's personal experience was just too much, and even though Rachel seemed open about the whole thing, even she didn't know what to do about Dean's relationship with his father. I can't imagine what this whole experience was like for Dean, but I know I didn't like watching it — and I certainly wasn't alone.