The RSC Just Committed To Casting A Truly Diverse Cast For 2019 & It's About Time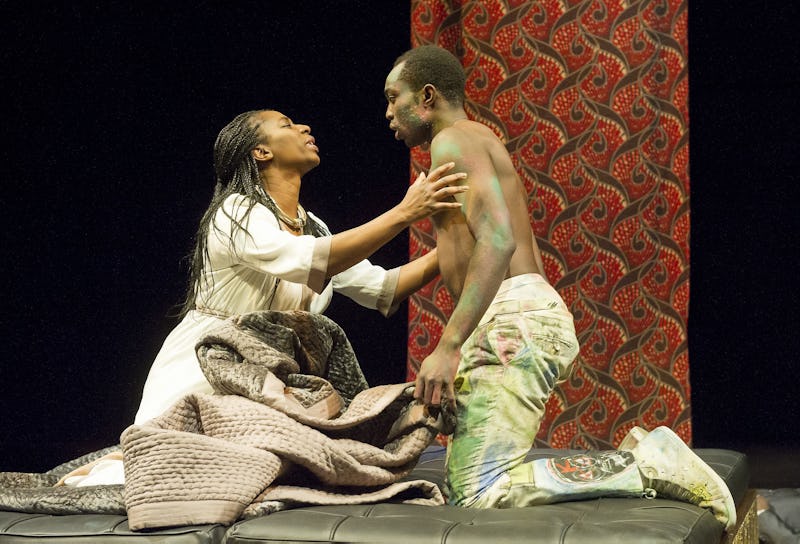 Alastair Muir/Shutterstock
Diversity in the world of entertainment still hasn't been achieved. Whether it's film, music, or theatre, each industry is still resolutely white and able-bodied. But the Royal Shakespeare Company is making diversity in theatre a priority for 2019, and it's a welcome, positive step in the right direction. towards attaining diversity in theatre.
As the Guardian reports, the company has said that its summer 2019 season will feature a consciously diverse cast. Three plays — As You Like It, The Taming of the Shrew, and Measure for Measure — will be on the lookout for 27 diverse actors to perform. Each actor will be chosen to feature in two out of the three Shakespeare plays. Gregory Doran, artistic director of the Royal Shakespeare Company, told the Guardian that the aim is to create "a company which reflects the nation in terms of gender, ethnicity, regionality, and disability."
He stressed why diversity is so important in the world of theatre, saying: "If you look in the mirror and you don't see your own reflection ... if you're a young black kid in Tottenham and if there were no black faces on stage then why would you engage? Why would you think that's part of your culture too?"
The cast has yet to be named but it is expected to focus particularly on people from black and minority ethnicity (BAME) backgrounds as well as those with disabilities. The move comes after Arts Council England's disappointing 2017 annual diversity report which showed that there is still a lot of prejudice to overcome in the arts world. Data revealed that only 11 percent of staff working at publicly funded national portfolio organisations (NPOs) such as the Royal Shakespeare Company came from BAME backgrounds. Disability statistics were worse, making up only four percent of NPO staff.
As with any diversity-related news, some might suggest that the Royal Shakespeare Company's new standpoint will only encourage tokenism. But Doran believes that theatre casting isn't there to simply check boxes. "It is always what is best for the play," he told The Guardian.
After appearing in the Royal Shakespeare Theatre in Stratford next summer, the three plays will tour six theatres in different locations across the UK. Keep your eyes peeled for tickets.
For many, standing up for diversity is a positive thing but one actor has expressed concerns with the term. Paapa Essiedu — who rose to fame after becoming the first black man to play Hamlet in 2016 with the Royal Shakespeare Company, and currently stars in BBC's Press — recently told The Guardian: "I try not to use the word 'diversity'. It doesn't mean anything."
Speaking about the lack of representation at festivals such as the Edinburgh Fringe, he added: "As is always the case when we have this conversation, it does feel like there's steps being made, but there are so many steps still to go." Indeed, the BBC reports that some industry members have said "you can walk onto a building site and see more diversity than in the average theatre."
Despite a number of people of colour taking on lead stage roles in recent years (and the success of the likes of Hamilton), casting anyone who doesn't fit theatre's typical white middle class mould as the lead still creates headlines. Isn't it time that seeing a black or Asian actor, a disabled actor, or even an actor with a regional accent on stage ceased to be news and simply became normal?
Here's hoping the RSC's commitment to diversifying the actors in its company is a step in the right direction.