Adam Driver Will Host The 'Saturday Night Live' Season 44 Premiere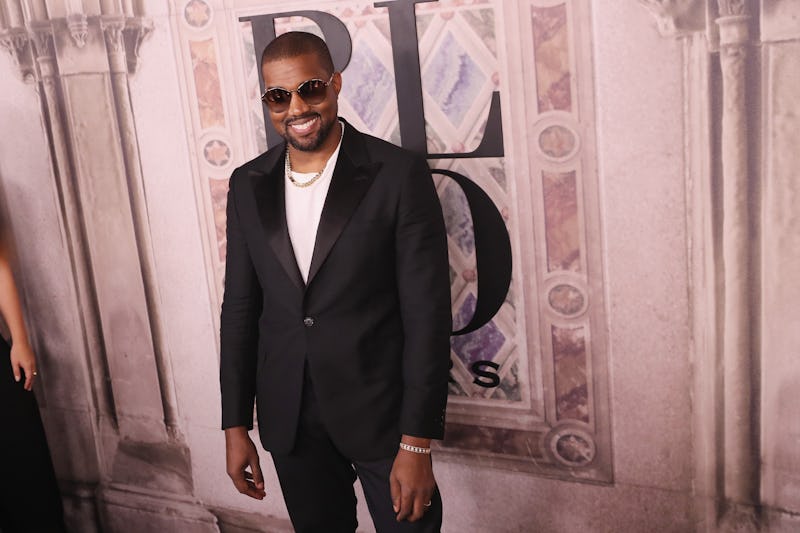 Rob Kim/Getty Images Entertainment/Getty Images
Fall TV season is almost here, and that doesn't just include your favorite dramas and sitcoms. The Saturday Night Live premiere lineup is here, too, and fans already have plenty of opinions about the upcoming episode. The show's 44th season will start on September 29, and the first episode will be very star-studded. Adam Driver will host the Saturday Night Live premiere, with Kanye West as the musical guest.
As Deadline points out, Driver and West are more than familiar with the SNL experience. The upcoming premiere will mark Driver's second time hosting the show. West, meanwhile, will be making his seventh SNL appearance. But it will be his first time on the show since his album Ye was released in June, Deadline notes, so there's plenty of new material for the rapper to perform in the new season.
But when SNL shared the premiere news on Twitter Monday, not everyone was happy. Some fans responded to the tweet, expressing disappointment that West will be participating in the new season, given his apparent support for President Trump. (On the other hand, fans seemed thrilled that Adam Driver, who recently appeared in BlacKkKlansman, will be hosting the first episode of season 44.)
Plenty of fans pointed out that they don't agree with West's support of Trump and his comments that slavery was "a choice," which he's since apologized for. Some people even called on others to boycott the sketch series for booking West.
And more than one fan tweeted that they'd be switching channels during West's performances.
Still, some fans are excited for West's SNL performance, and are looking forward to watching the rapper perform.
Others, meanwhile, pointed out the huge differences between Driver and West. The two of them are an unlikely pair, which means it will probably be an especially memorable episode, for better or worse. (Seriously, a sketch featuring them together needs to happen.)
When Driver hosted SNL in January 2016, his opening monologue included plenty of Star Wars references. Driver plays Kylo Ren in Star Wars: The Force Awakens, Star Wars: The Last Jedi, and the upcoming Star Wars: Episode IX, so it was only natural that there were some jokes about one of his most famous roles. Driver also played Kylo during an Undercover Boss parody on the episode.
While there could definitely be more Star Wars jokes in Driver's SNL future, the show also has plenty of political material to work with in the next season. SNL, for example, could address any number of current events they missed out on during the summer. No matter what happens on the Season 44 premiere, the next SNL episode is one fans won't want to miss. With everything going on in the political world, it will be interesting to see what the show decides to focus on in its sketches. And whatever characters Driver plays, he'll probably bring his signature deadpan style to them, which will make any sketch that much funnier.