Carly Rae Jepsen & Lil Yachty Cover "It Takes Two"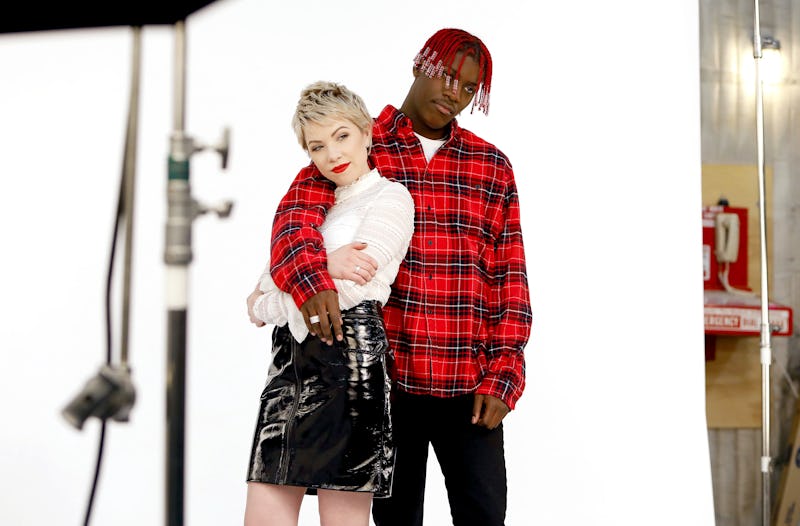 Rachel Murray/Getty Images Entertainment/Getty Images
While the Grammys are most known for their live performances, one of the most unique musical moments of the award ceremony actually came during the commercials. To promote Target, the superstore got the newly-blonde Carly Rae Jepsen and Lil Yachty, fresh off the success of hit single "Broccoli", to collaborate on a new version of "It Takes Two". The track premiered a few days before the Grammy ceremonies, but was truly unleashed upon the world during a full-length Target commercial that aired during the Grammys.
The Target-sponsored collaboration between the pop star and the endlessly proudly weird rapper was brought to life by super-producer Mike WILL Made-It. While Jepsen's contributions stick mostly to the original song by Rob Base and D.J. E-Z Rock, Yachty bring his infectious personality to the track by making slight alterations to the lyrics. Yachty's lyrics may stray from the original, but they're still far more family-friendly than most of Yachty's song.
Jepsen also managed to get in on the fun, taking part of a verse herself and showing that there's seemingly nothing that she can't do. While it's unlikely that Jepsen and Yachty's collaboration will manage to overshadow the iconic original, it was a fantastic tribute to a hip-hop classic that showcased two of the most unique pop stars on the radio today.
What a fun addition to an already-packed show.