The One Kehlani Track Every Woman Should Hear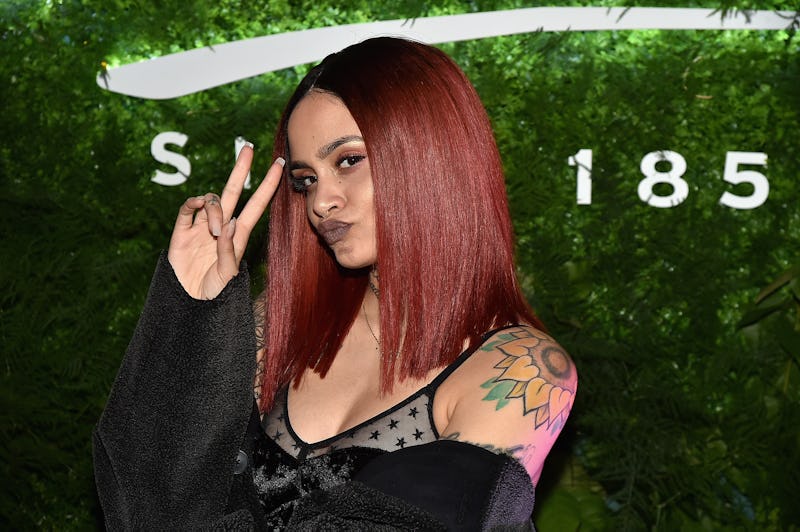 Theo Wargo/Getty Images Entertainment/Getty Images
I was literally just sitting around, thinking to myself that I need to listen to some more empowering female artists to keep my strength up for this fight. Then, along came an album in answer to my prayers. And the one song on Kehlani's SweetSexySavage that every woman needs to listen to is "CRZY." The album was released on Jan. 27, and she goes straight in with absolutely zero learning curve. She's already cut her teeth on collaborations with artists like Zayn Malik, and on her mixtapes Cloud 19 and You Should Be Here, and has even nabbed a Grammy nomination and gone on a world tour. But Kehlani's never spoken to me quite as clearly and directly as she does on "CRZY."
The vibe of the song is about reclaiming words like "crazy" and "b*tch," which are so frequently used to dismiss feminine passion and ambition. It's about embracing the things that make you powerful, without allowing them to be turned negative.
That message comes through loud and clear in lyrics like: "Everything I do, I do it with a passion/If I gotta be a b*tch, I'mma be a bad one." There's a negative connotation on the word "b*tch" by itself — even though we get stuff done — but, when you throw the word "bad" in front of it, all of a sudden it's a term for this badass woman who does whatever she wants and doesn't let anyone get in her way. That's Kehlani.
All this sh*t I've been through and it made me more of an assassin
I kill 'em, I kill 'em, I kill 'em with compassion
And baby if they askin'
Tell 'em, tell 'em, tell 'em, tell 'em
I go, I go, I go, I go, crazy, crazy
I go, I go, I go, I go crazy, crazy
Live for the challenge, only make me stronger
One more reason to turn up on 'em
I go, I go, I go, I go crazy, crazy
This is the kind of woman I strive to be every day, someone who owns her power and uses the limited expectations of others to propel herself onward and upward instead of holding herself down.
You showed up to see me lose
But I overcome so you overcame
Basic, basic
Ain't nothin' bout me basic
I'm crazy, I'm crazy
I really can't overemphasize how much I love this message; it's saying to those who doubt you that everything they think they know about you is wrong. And they're welcome to show up with their preformed opinions, expecting to see you fail. But you're going to succeed, and it's not just in spite of the hardships you faced, but because of them. That's true strength and resiliency and control, and honestly? They're not ready for us.
I got it, I got it, I got it
And you gon' respect it
Ain't nothin', ain't nothin', gon' stop me from makin' it happen
I'm not too proud to say that listening to "CRZY" made me tear up today, because it's just exactly the boost I needed to continue the fight. For my rights, to make my voice heard, and for the respect that every woman deserves. We've got this — and thank you, Kehlani, for the reminder.