As If The Pearsons Weren't Enough, 'This Is Us' Added TEN New Characters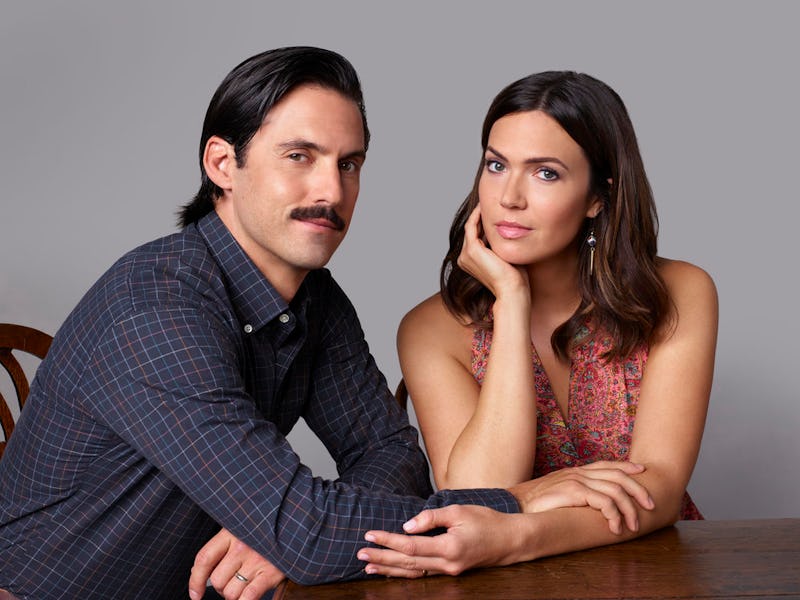 Jeff Lipsky/NBC
The Pearson family and extended family's storylines will continue in the next season of This Is Us, but the show is also adding a whopping 10 new characters for This Is Us Season 4. The diverging storylines on the new season with all these new players is going to be a lot to keep track of, but it wouldn't be This Is Us without the twists. The new characters seem to be this season's first one.
Only one of the new stars had previously been announced, but the rest of the new faces just simply showed up in the Season 4 trailer. It featured glimpses of the newbies with a voiceover of Rebecca telling Jack, "It's so strange, isn't it? How, just like that, a complete stranger can become such a big part of your story. It's actually kind of terrifying, you know? How a single cross with one person you've never met can change everything."
It's clear that the Pearsons' stories will overlap with these 10 new characters in one way or another, but it probably won't be in a way anyone is expecting. The trailer also teased, "If you think you know what's coming next you don't know us," so all bets are off the table when it comes to speculating who these 10 new characters are and why they're there.
It seems that the situation will be addressed in the very first episode of Season 4, airing Sept. 24, because it's titled, "Strangers." The synopsis says, "Jack meets Rebecca's parents. New characters are introduced." Viewers have already met Rebecca's mom, but one of the new actors is likely playing Rebecca's dad, whom fans have not yet met.
Below is the full list of the new actors on the show, courtesy of TV Line. Now let's all get to speculating who they might be — knowing full well that we'll probably be wrong. Such is life for a This Is Us theorist.