These Are The Top Murder Podcasts We All Listened To On Spotify This Year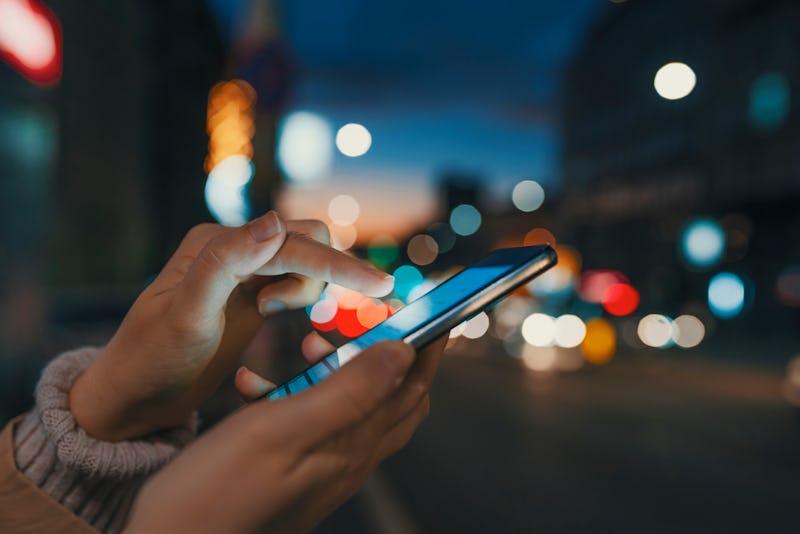 Dragana Gordic/Shutterstock
The year is coming to an end which means the End of The Year Lists are just getting started. If you're looking to reminisce on the last twelve month through your ears, perhaps you should start with Spotify's top music and podcasts of 2018. The streaming company just released their top songs, artists, albums, and podcasts of the year so you can see if everyone has been bopping to the same things you have in 2018.
To likely no one's surprise, Drake dominated the list. He is both the most-streamed artist of the year and had not one but two tracks in the top five most-streamed songs: "God's Plan" and "In My Feelings." In addition to being Spotify's current most-streamed artist of all time, Drake was the artist the world streamed the most in 2018. We collectively streamed Drake songs over 8.2 billion times this year. Put another way, that's like if every single living person on earth and about 500 million aliens with Spotify accounts all listened to "One Dance" together at the same time. (Is Drake the secret to universal peace and unity???)
"God's Plan" alone brought in more than 1 billion streams on Spotify, making it the most-streamed song of the year. For context, that's about the population of both North and South America combined. For even greater context, that's like if you put on "God's Plan" right now, set it to repeat, and didn't turn it off for over three decades.
While both the top five most-streamed songs and artists were both dominated by dudes in 2018—Drake and Post Malone occupied multiple spots across the top songs and artists—female artists were among the most talked-about in music. Specifically, Ariana Grande was like, "should this be my year?" and the world responded with a resounding "YES" in eight-part harmony.
With her music being streamed was more than 3 billion times in 2018, Ariana Grande was Spotify's most-streamed female artist of the year. Ariana Grande literally broke YouTube because so many people were trying to watch the nostalgia-packed video for "thank u next." Speaking of, we listened to "thank u, next" on Spotify over 220 million times. You know I have to give you context for that number: "thank u, next" was only released a little over a month ago. So, essentially, at any given moment in the past 32 days, multiple thousand people have been listening to "thank u, next" on unique Spotify accounts. If you've been able to go this long without hearing the world's post-break up anthem, I am both impressed and concerned.
2019 will likely be no different as Ariana Grande has already teased her next album, reportedly titled Thank U, Next, sharing a name with her current hit song. Basically, will all be listening to Ariana Grande for the rest of forever, just as god herself intended.
In 2018, Spotify also added more podcasts to their current selection, bringing the grand total of current available episodes to nearly 7 million. (I'm not going to do the math for you on that one. Just assume that's, like, multiple lifetimes worth of available podcast hours.)
What did we listen to as respite for this trash garbage year? Murder podcasts, of course! Spotify lists "crime and mystery" and their number one most-listened-to podcast category. Their end-of-year list specifically calls out shows like "My Favorite Murder," "Crime Junkie," and "Crimetown." That isn't limited to Spotify either. "Serial" Season 3 reached record-level downloads across other podcast-streaming services as well. The world loves listening to stories about crime and murder!
The "Too Long; Didn't Listen" of it all is basically: 2018 was the year of "God's Plan," Sweetener, and podcasts about true crime. What will next year bring to our ears? More murder podcasts? More Drake? Whatever it is will likely Spotify users listening and saying, "thank u, next."