Here's Where People Find Potential Partners When They're Not Online Dating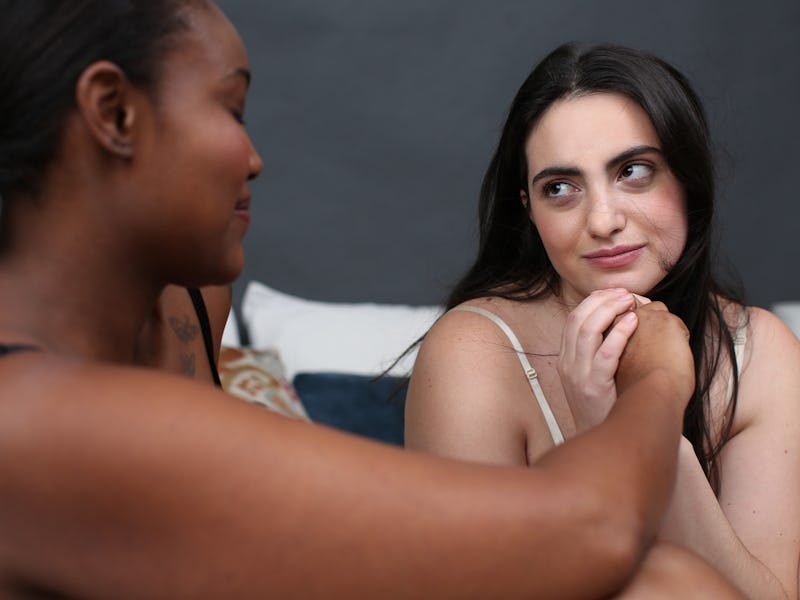 Ashley Batz/Bustle
When you're single and looking for love, going on a dating app or site can seem like the best option. With so many people online dating today, the possibilities are seemingly endless. But if online dating isn't your thing, you're not alone, because singles are meeting dates in plenty of other ways today.
According to a survey conducted by technology company Reportlinker, 54% of people don't think very of highly of dating apps and sites. So although online dating can offer you a larger dating pool to choose from, if it's not working for you, don't think it's the only option out there.
To get insight on how people are meeting today, ReportLinker conducted a survey of over 500 singles and over 550 people who are married or in relationships. According to the survey, less than 20 percent of singles say they were registered on dating apps and sites, which is surprisingly low considering that studies have found a third of new marriages in the U.S. start online and more and more people turn to online dating to meet their significant others each year.
Even though online dating may feel like a popular way to meet people, it's certainly not the only way. Here's how singles are meeting people today if they're not online dating, according to the ReportLinker survey.