The Trailer For Tish & Brandi Cyrus' Show Is Here & It Features Miley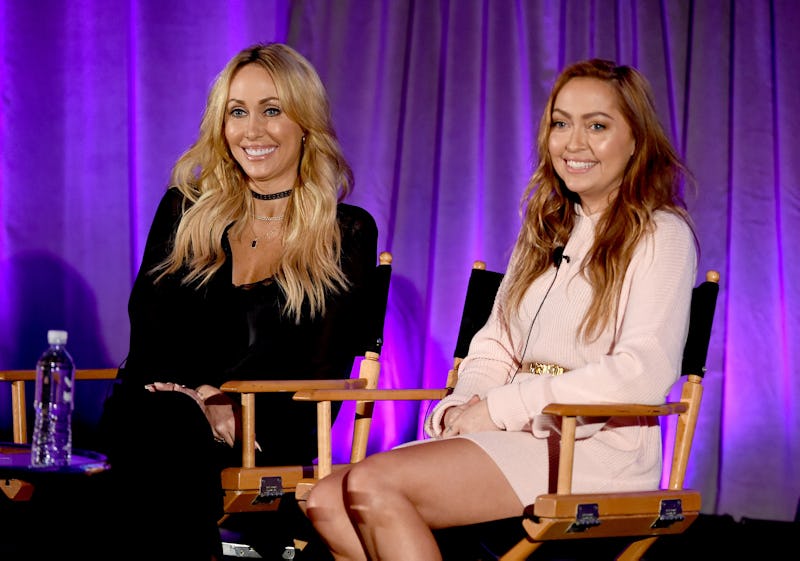 Kevin Winter/Getty Images Entertainment/Getty Images
The Cyrus family tossed their hat into the home renovation reality show ring, and I cannot wait to fall in love with that hat for the zillionth time. On May 25, Tish and Brandi Cyrus' new interior design series, Cyrus vs. Cyrus: Design and Conquer, will premiere on Bravo. I was stoked about this show when I read about it back in October, and now that I've seen the trailer for Cyrus vs. Cyrus: Design and Conquer, my stoked levels are off the charts. And that's Cyrus as in Miley, who is has a cameo in the trailer.
On each episode of Cyrus vs. Cyrus, Miley's mom and sister renovate a room for a client. But much like HGTV series Brother vs. Brother, there is an element of family competition afoot: Tish and Brandi each come up with a design plan, pitch their design plans to the client, and then let the client pick one of the two design plans. The mother-daughter duo join forces and make the selected design plan a reality.
In the preview, Tish and Brandi roll out rug pads, knock down walls, pick out flooring, set up shelving units, install baseboards, shop for furnishings, and hang out with Hannah Montana. At the 0:53 mark, the "We Can't Stop" pop star compliments her mom and sister's work, and a few seconds later, she gives something (I assume it's a renovated room, but for all I know it could be one of her many petz) a gasp of approval. Oh, and she is wearing an incredible necklace that looks like a string of pom poms because of course she is.
You can watch the delightful preview below.
Home reno shenanigans and Cyrus family shenanigans all in one program? Bravo, you read me like a book.