Meet The 'Trial & Error' Cast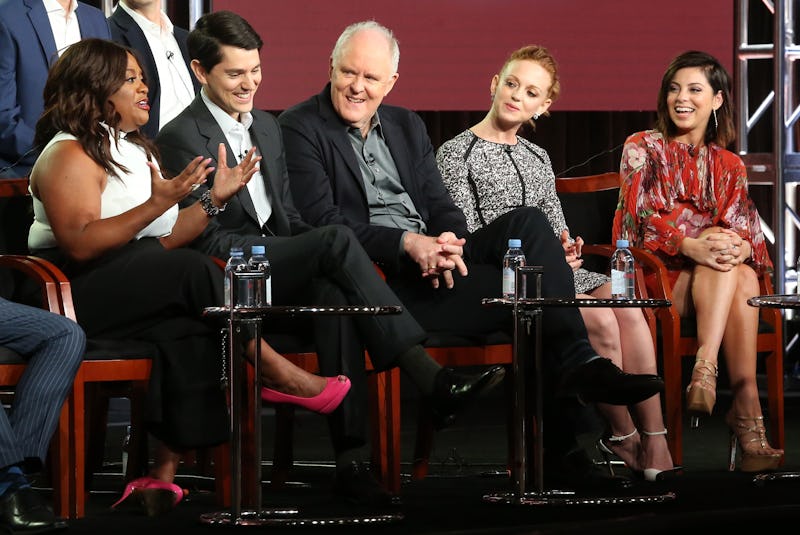 Frederick M. Brown/Getty Images Entertainment/Getty Images
From TV shows like American Crime Story, to crime documentaries like Making A Murderer, to podcasts from the serious (Serial), it's clear that people are obsessed with murder and true crime. Skim through your TV channels right now and tell me how many CSI, Law & Order, or similar forensic series cross your path. As most of these crime documentaries are based on real life, they are dramatic and sad and scary. NBC is doing something new with the genre: a comedy. Trial & Error is a crime mockumentary premiering March 14, on NBC. The series follows the fictional murder of Margaret Henderson as a screwball legal team tries to piece evidence together, without help from the deceased's bizarre and bumbling husband. So, whodunnit?
According to a video released by NBC to promote the series, the Trial & Error cast does not know who did it. That's right, every new script, the actors are piecing it together. Just like the audience. Well, with the exception of the show's star. John Lithgow plays defendant Larry Henderson, Margaret's husband, and Lithgow is apparently the only actor who knows if Larry is guilty or not. So, who else is in the cast?
Before tuning into Trial & Error on Tuesday, March 14, on NBC, get to know the show's cast of characters.