The Type Of Trip You Should Take Next, Based On Your Myers-Briggs Type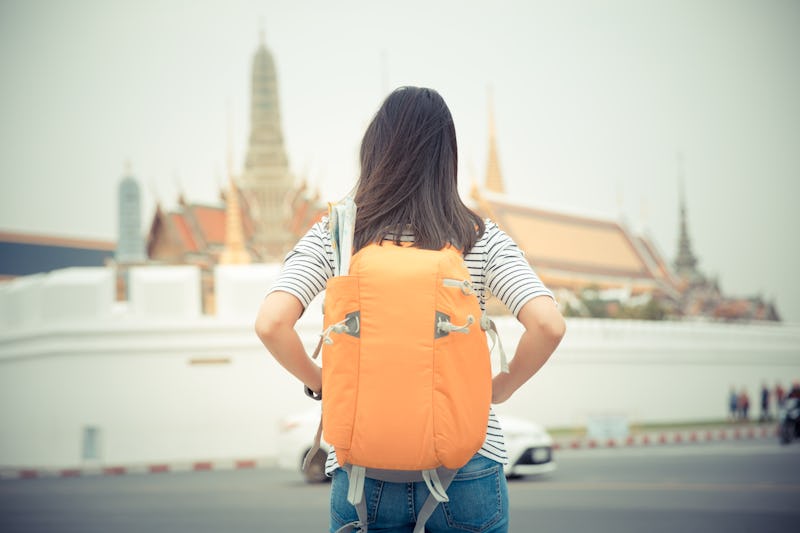 hui_u/Fotolia
There are many different kinds of travelers — some people are such nervous flyers that they literally applaud the second that the plane hits the ground. Others could wander endlessly, with only a single backpack and zero plan. Whether you're a fearless explorer who lives for new experiences, or you feel most comfortable at that little quiet beach town that's driving distance away, it's sometimes quite a challenge to pick your own adventure. That's why the next time you plan a trip, you should consider consulting your Myers-Briggs type first, before booking a ticket.
The Myers-Briggs type indicator is an introspective personality test, where participants must take part in self examination in order to determine how they perceive and interact with the world around them, and make decisions. The test then correlates your response with four letters, which represent four of five big personality traits: Whether you focus on the inner or outer world: Extraversion (E) versus Introversion (I), how you take in information: Sensing (S) versus Intuition (N), how you make decisions: Thinking (T) versus Feeling (F), how you deal with the outside world: Judging (J) or Perceiving (P). By discovering your type group, you can then utilize that knowledge of yourself to make more informed decisions.
When creating your next travel itinerary, consider a few unexpected factors. First off, do you enjoy exploring on your own, or do you exclusively use the buddy system to avoid wandering off on your own? When it comes to activities do you believe that sleeping, stretching and relaxing count — or do you need to constantly sightsee and take visitor tours in order to feel productive while on vacation? And above all, do you travel to detox or reenergize? Personally, I'm a mix: "taking it easy" really stresses me out, but I'm not against taking the time out of my day to lie out in the sun and work on my tan. If you're not sure where you fall on the spectrum, consult your MBTI, sit back, and enjoy your dream vacay.