The Electronics Ban Could Apply To All Flights To Or From The United States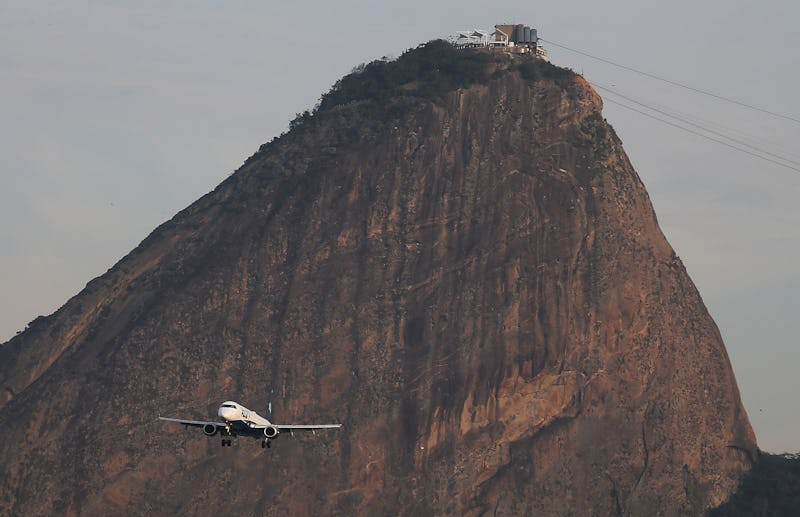 Mario Tama/Getty Images News/Getty Images
If you've flown to the United States since March from eight majority-Muslim countries, you're well aware that you can no longer bring your laptop or iPad with you on the flight. In a security measure, the Department of Homeland Security (DHS) banned devices on flights that originate in nine airports in the Middle East as well as from Casablanca in Morocco. At the time no American airlines were affected by the ban, but that could soon change — the U.S.'s laptop ban could soon expand to all international flights.
No decision has been made yet, but the DHS Secretary John Kelly painted a scary picture of the situation on Fox News Sunday, noting that Americans remain a major target of terrorism:
That's really the thing that they're obsessed with, the terrorists: the idea of knocking down an airplane in flight, particularly if it's a U.S. carrier, particularly if it's full of mostly U.S. folks.
Host Chris Wallace asked Kelly about expanding the electronics ban on "all international flights both into and out of the U.S." and Kelly said he "might." Asked about timing, Kelly didn't answer concretely but he did admit it was something the agency is considering based on intelligence reports.
Such a move would be a huge policy change that would affect thousands of travelers each day. CNN Money reported the International Air Transport Association (IATA) provided numbers that such a ban would affect 4,300 international flights per day, or 560,000 passengers. In total, that's 200 million travelers per year who would be affected.
The IATA is against the ban, and CEO Alexandre de Juniac released a statement against extending it further.
The responses of Canada, the EU, and Australia to the same intelligence demonstrate that a ban on large electronic devices in the cabin is not the only way forward. Indeed we believe that it is not sustainable in the long run.
The group would like the U.S. government to only take such steps when absolutely necessary.
The long term plan of the DHS should fall in line with what the IATA wants. Kelly told Wallace that there are new technologies that should make screening more effective in the future:
The very, very good news is that we are working incredibly close with friends and partners around the world. We're going to, and in the process of defining this, but we are going to raise the bar for generally speaking aviation security much higher than it is now.
Allowing laptops on planes could be important, given that tourism spending in the United States has already fallen since Trump became president. Foursquare released data to show tourism was down as much as 16 percent in March.
So for everyone's sake, especially travelers', DHS needs to update its technology as soon as possible to avoid this kind of huge inconvenience.