Kristin Cavallari's New Show May Finally Fill The 'Hills'-Shaped Hole In Your Heart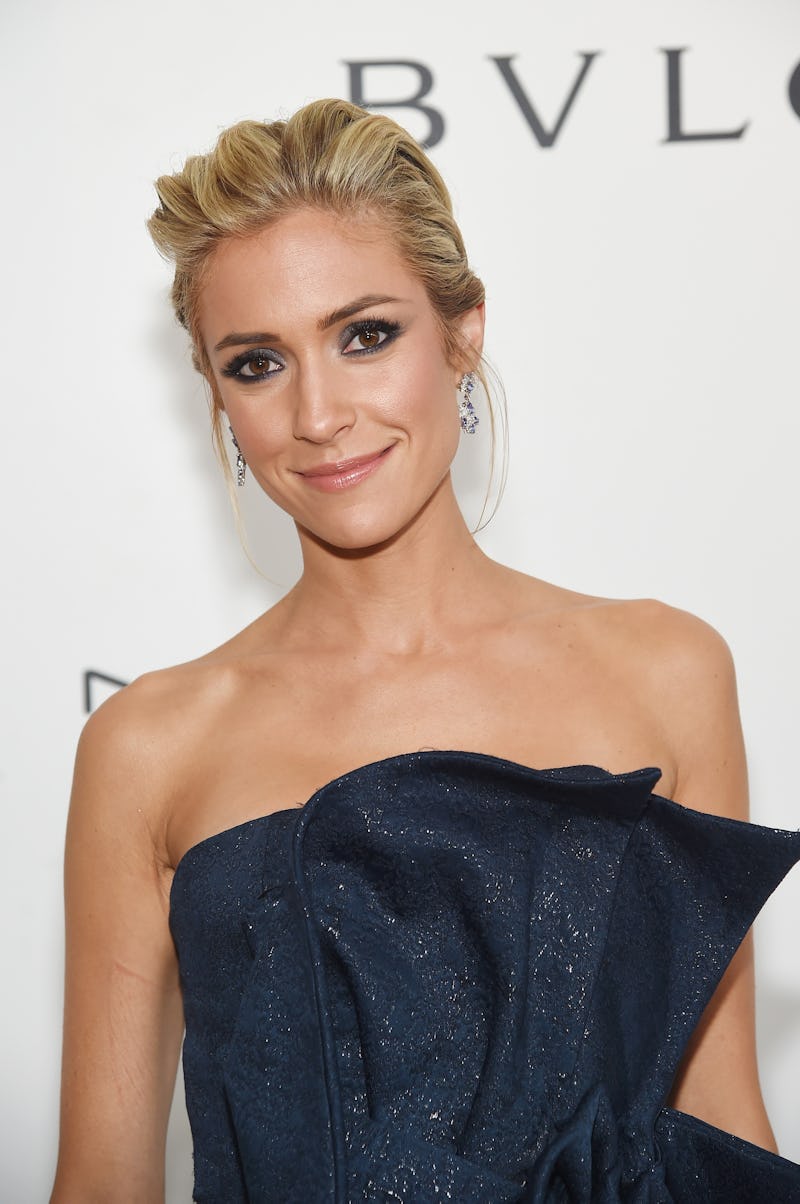 Jamie McCarthy/Getty Images Entertainment/Getty Images
If you've found yourself missing her earlier projects — and truthfully, who hasn't? — Kristin Cavallari's new reality show Very Cavallari may be the answer to all of your dreams. The E! series doesn't have a release date yet, but will reportedly center on the 31-year-old and her young family as she quite literally settles down, according to People. Cameras will follow Cavallari as she puts down roots in her new home base of Nashville, Tennessee and takes an exciting new step in her career: launching the flagship location of her company Uncommon James.
It's an especially satisfying next step for those who might remember Cavallari as a lightning rod for drama, because it signifies that those days are very much behind her now. She's still the same firecracker that fans met during her delightfully villainous younger years on Laguna Beach, and the same young woman who took strides toward maturity when she caught the bouquet at the wedding for fellow castmates Spencer Pratt and Heidi Montag. And while plenty of fans are undoubtedly still crossing their fingers that The Hills reunion is able to get back on track after People reported that it was recently, Very Cavallari sounds like the follow-up to The Hills that fans need, if not the one they think they want.
Instead of looking backward and flinging herself back into that same atmosphere with a show that prioritizes high-school relationship drama and bickering, Cavallari's new project turns those energies in a far more positive direction. She's married now, to former NFL-er Jay Cutler, with whom she has three children: 5-year-old son Camden, 3-year-old son Jaxon, and 2-year-old daughter Saylor. In short, the show will be trading in the supposedly manufactured love triangles of yesteryear for real life domestic dramas. And on top of that, the businesswoman will have to find time and energy to pour into her latest venture, which is quite a lot to juggle. According to the blurb on the show released Wednesday:
"We will see Kristin push herself as a boss of a new and expanding brand while combating the pressure to succeed. She will be challenged with juggling her staff of strong-willed employees, making time for her husband, newly retired football player, Jay Cutler, and remaining an active mom to her three kids."
According to People, those employees will include social media director Shannon, a store manager named Brittainy, and an office assistant named Reagan; a team that Cavallari lovingly refers to as her "minions." They'll be working together to sell the Uncommon James lifestyle product line, which includes a collection of jewelry that Cavallari designed herself.
And before you start to wonder if her involvement in this project is as manufactured as the love triangle with Cavallari, Lauren Conrad, and Stephen Colletti, you can think again. As the reality star told Us Weekly in April 2017, when it comes to the brand, Cavallari is at the center of every decision that gets made. "I am involved in every facet of the company, from measuring out the actual jewelry to overseeing all of the shipments to creating the line sheet," she explained. "Everything is my vision."
It seems clear that the young mom has graduated from being a cog in the reality TV machine. During her time on The Hills and Laguna Beach, she was a part of the story, and she went where it took her. But this newest project is the follow-up she deserves, where Cavallari gets to take back some agency in her own life. She's a business owner and a wife and a mom first, and a reality star second. And getting to be along for the ride in this latest journey to and through adulthood is the perfect next step in this reality TV arc.