Selena Gomez Isn't The Only Famous Voice Behind The Animals In 'Dolittle'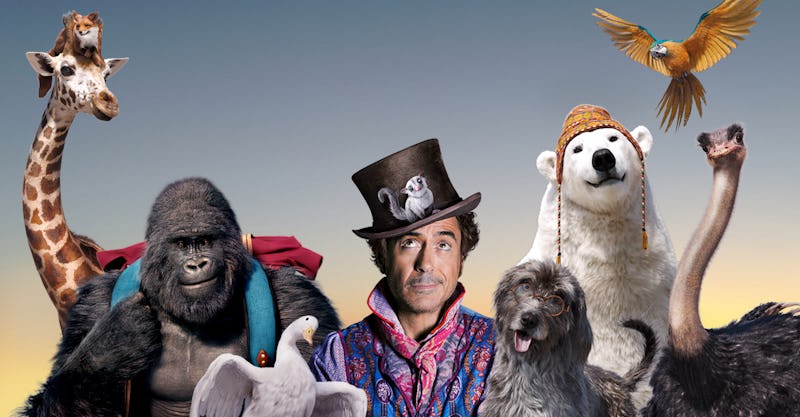 Universal Pictures
With Tony Stark now officially out of the Marvel Cinematic Universe — following his death in Avengers: Endgame — Robert Downey Jr. is moving on to other gigs. His first post-Avengers role is a character with whom you're probably already familiar: Dr. Dolittle. Downey plays the famed literary character in a new reboot, but who voices the animals in Dolittle?
'90s kids will certainly remember the 1998 Eddie Murphy film Dr. Dolittle, which had no shortage of stars lending their voices to its various animal characters. Norm MacDonald brought his sarcastic wit to Lucky the Dog, comedy legend Albert Brooks lent his vocals to Jake the Tiger, Ellen Degeneres voiced a dog, Chris Rock was a guinea pig, and a number of other actors and comedians showed up as other critters — including Gilbert Gottfried, John Leguizamo, Paul Reubens, Jonathan Lipnicki, Julie Kavner, Jenna Elfman, Brian Doyle-Murray, and the late Garry Shandling.
With such a star-studded cast in the 1998 version, the cast of the new reboot will have quite a time fielding an equally impressive lineup of voice actors. So how does the voice cast of Dolittle stack up? Take a look below to find out.