Robert Downey Jr. Is The New Doctor Dolittle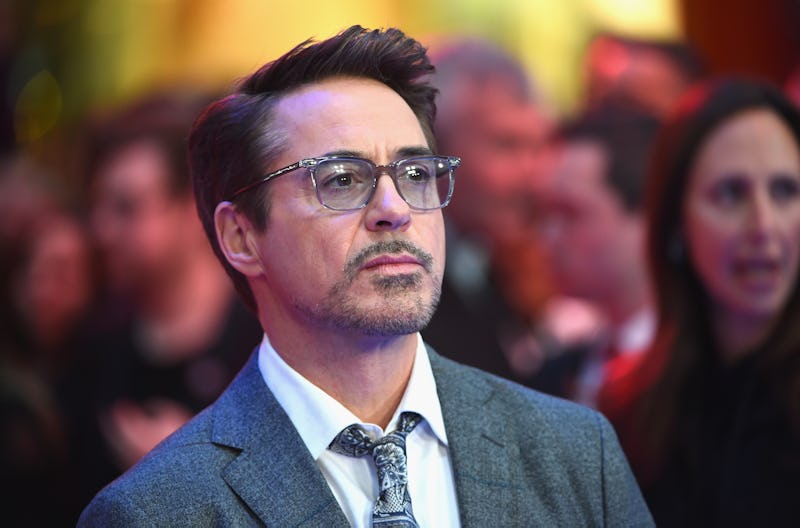 Ian Gavan/Getty Images Entertainment/Getty Images
It looks like the next big gig for Robert Downey Jr. is going to see him getting a bit more whimsical than we're used to seeing him. According to Deadline, Downey Jr. will play Doctor Dolittle in The Voyage Of Doctor Dolittle once his days as Iron Man are finished, which is just around the corner. It's crazy to think that a time will come when Downey Jr. is no longer the swaggering Iron Man but alas, that time is nigh. Deadline additionally reports that The Voyage Of Doctor Dolittle will begin filming as soon as Downey Jr. has fulfilled his contractual obligations to appear as Iron Man in the final Avengers films as well as Spider-Man: Homecoming.
Downey will be the third, non-animated actor since the character of Doctor Dolittle was adapted from the children's books of the same name for the big screen. The famous doctor, who can talk with his animal friends, has previously been portrayed by actors Rex Harrison and Eddie Murphy, respectively. There is no word on whether or not Downey Jr.'s version of Doctor Dolittle will continue on in the steps of the pre-established versions set forth by Harrison or Murphy, or whether Downey Jr.'s version will inhabit the same universe as previous Dolittle's. It would be possible even it if is a stretch but hey, this franchise is built on pure fantasy, right?
This is certainly going to be an interesting and fun change of pace for Downey Jr. I'd argue we've gotten used to him as the fast-talking, cheeky, highly intelligent Stark over the last handful of years. Imagining Downey Jr. getting chatting with the great quadrupeds of the earth is definitely, at this point, way more wild (pun intended) than picturing him suiting up as Iron Man and fighting off evil.
This is going to be a great new adventure for Downey Jr. and I am firmly in the camp that it's going to be fun, no matter which way you slice it.