How Dean Is Doing Wrong By Both Kristina & Danielle L. On 'BiP'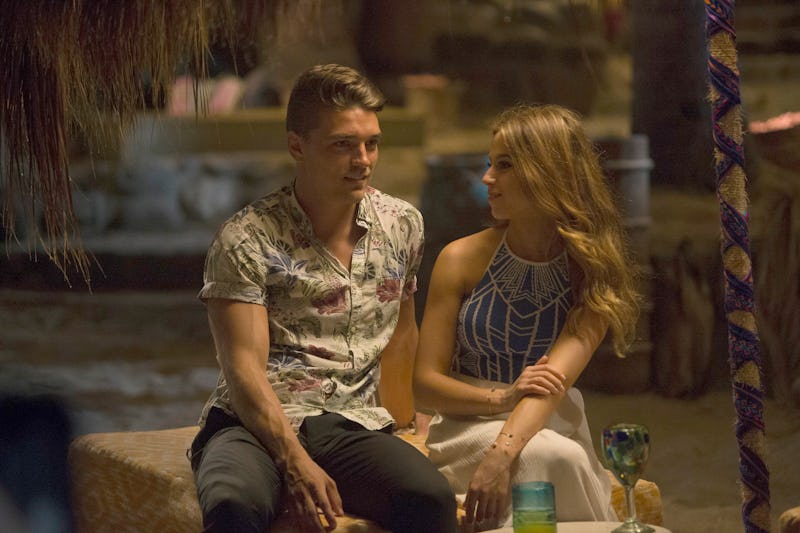 Paul Hebert/ABC
After their time on The Bachelor and The Bachelorette this year, it's easy to see why Dean and Kristina have both become fan favorites. Despite their difficult childhoods, they still turned out to be kind, genuine people, so seeing them get together on Bachelor in Paradise seemed so natural. But now that their relationship isn't working out, it could change the way fans see Dean from now on. The way Dean is treating Kristina on BiP isn't OK, no matter how he truly feels about her. And, to add to that, what Dean is doing to Danielle L. on Bachelor in Paradise isn't fair to her either.
From the way things looked last week, it seemed like Dean and Kristina would go the distance all season long. They got along right off the bat, and then during the production shutdown, they spent a lot of time together traveling and getting to know each other better. But then, when production resumed, it was a totally different ballgame. Between the communication issues they were having and Danielle L. arriving on the scene, their relationship hit some rocks.
It's OK and even kind of expected for feelings to change quickly in an environment like Paradise, where things are developing so fast and new people are constantly being added to the cast. But leading someone on like Dean is doing Not OK at all for either woman involved in this situation.
Dean isn't just moving on to Danielle and letting Kristina move on as well. He's toeing a weird line with both ladies where he's showing affection to each but not really choosing either. When Kristina approached him about the situation, he gave her details she probably didn't need about his date with Danielle, like the fact that they kissed. And then, it got worse when he went from getting cozy with Kristina one minute to bringing Danielle a cake to celebrate her half birthday the next. Kristina was visibly upset, and rightfully so. Flaunting his relationship with Danielle in front of Kristina is rude to both women.
Kristina has made it pretty clear at this point that her feelings for Dean are strong, and she's made multiple attempts to communicate her concerns about their relationship to him. Dean continues to cuddle and spend one-on-one time with her, leading her to assume that he's into her, only to turn around and do the same thing with Danielle.
Danielle didn't do anything wrong. She just showed up in Mexico and asked a guy out when she received a date card, which is what people do on this show. She's not to blame here, and if Dean is acting like he's interested in both women without making a decision, it's not fair to her, either.
Seeing Kristina cry after Dean and Danielle met up at the end of the episode was so heartbreaking. No one deserves to be treated that way. If Dean isn't into Kristina, he should let her know so that she can move on and find someone who is interested, and then pursue something with Danielle. But juggling both women at the same time? Not cool, dude.