19 Senators Celebrated MLK, Then Silenced Warren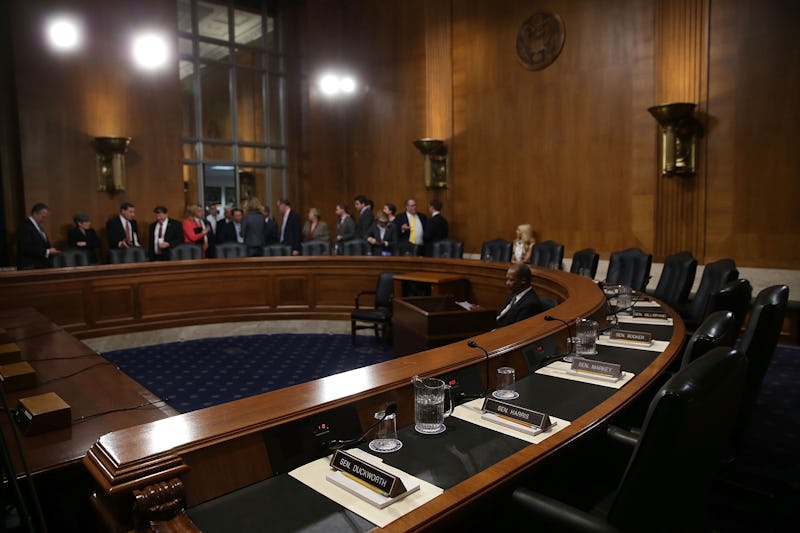 Alex Wong/Getty Images News/Getty Images
Martin Luther King Jr. Day was less than a month ago, but many of the men and women at the highest levels of government have already forgotten the meaning of his legacy. Republican Senators voted to silence Elizabeth Warren on the Senate floor Tuesday night as she read the 1986 letter from King's widow Coretta Scott King opposing Jeff Sessions' nomination to a federal judgeship at the time. At least 19 of those senators also shared commemorative social media messages on MLK Day honoring the civil rights icon's work. These 19 senators who celebrated MLK Day then silenced Warren cheapened King's legacy, and it's an offense the American people shouldn't stand for a second.
The level of hypocrisy here is pretty astonishing, especially considering the short time in between the two events. One could argue that the senators were really trying to only silence Warren, but in doing so, they also disparaged the legacy of both Coretta Scott King and her husband, whose works are completely intertwined. Scott King's opposition to Sessions is part of her legacy of social activism, and Republicans don't get to cherrypick which parts of her history they want to recognize based on what's convenient for them.
The 19 senators listed here need to know that silencing Warren was a direct affront to the work MLK and Coretta dedicated their lives to, and that they can't use his name for political purposes again without bringing their policies fully in line with the Kings' social justice goals.