11 Measles Outbreak Statistics That Show Just How Big Of A Deal This Is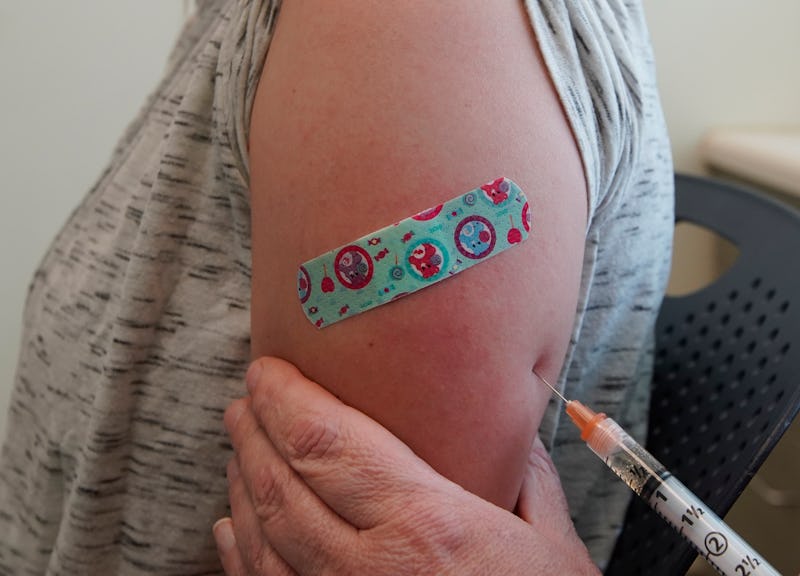 George Frey/Getty Images News/Getty Images
America is in the midst of a serious measles outbreak. The number of reported cases in the United States has skyrocketed from past years, and statistics from the 2019 measles outbreak show in no unclear terms just how crucial it is to get measles vaccinations.
According to the New York Times, this year's outbreak began with 126 infections that occurred overseas, mostly but not exclusively in Israel, Ukraine and the Philippines. Now, almost half of the states in the country have had at least one reported case of measles, according to the Centers for Disease Control.
"The number of measles cases we're seeing is alarming and much higher than we've seen in a long time, but there is also an incredibly large number of people who are not getting measles right now because of their immunity in having received the vaccine," Allison Bartlett, an associate professor of pediatric infectious diseases at the University of Chicago, told VICE. "It's important to be aware of measles and do what we can to keep everybody safe, but it also is a reminder of the power of vaccination when universally applied."
Vaccines are in fact a highly effective way to prevent the contraction and spread of measles and many other infectious diseases. If you've been hearing a lot about the outbreak and have questions, here are some statistics that show exactly what's happening.