Stream These Razzie-Nominated Movies On Netflix — If You Dare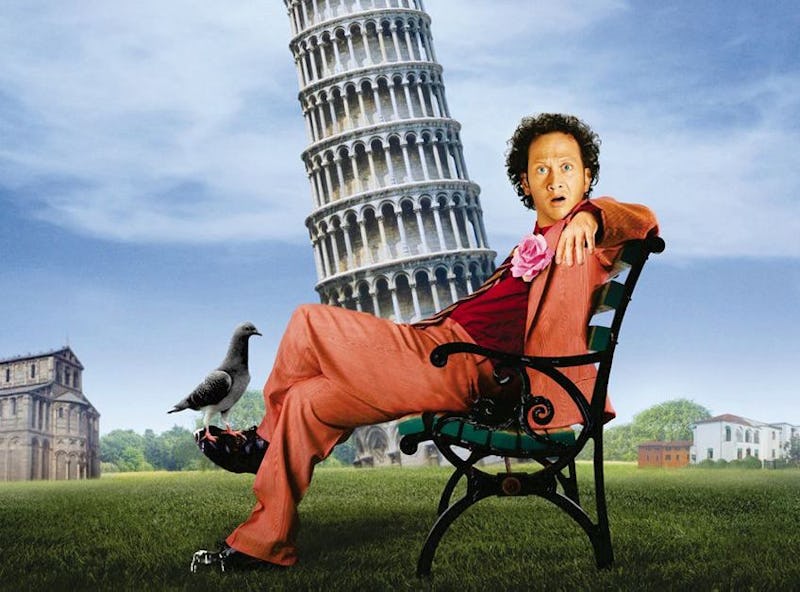 Columbia Pictures
With the Oscars on the horizon, the film world's abuzz over who will win the coveted mark of industry approval. Meanwhile, an entire ocean of films remain unacknowledged, even those that managed a towering feat of inverse proportions — being dubbed the worst of the worst by one particular body. The Golden Raspberry Awards, a.k.a. the Razzies, have been around since 1980, per Time, honoring those films that would never be honored by the Academy, but deserved to be acknowledged for their bad takes, cheesiness, or all-around amateurishness. Want to remind yourself what it takes to climb to the top of that pile? These 28 Razzie-nominated movies are streaming on Netflix right now.
Considering the amount of money and people behind most Hollywood films, it's kind of impressive when a truly terrible one makes it through. Sure, there are plenty of middling or uninspired works, but to be uniquely bad takes a special something, and that's what the Razzies aspire to honor. Held the day before the actual Oscars each year, they're now on their 39th ceremony.
Sometimes they've been incorrectly swayed by popular opinion, like when they nominated Elaine May's delightful but over-budget buddy comedy Ishtar for Worst Director, Screenplay, and Picture, or put the virtuoso takedown of American success stories, Showgirls, up for 13 awards. In fact, Showgirls director Paul Verhoeven made Razzies history as the first award-winner to actually show up and accept in person.
But most of the time their picks are spot on. Here are the Razzie winners and nominees you can stream on the service right now.