These 5 Zodiac Signs Are Most Likely To Lose Interest & Fall Out Of Love The Quickest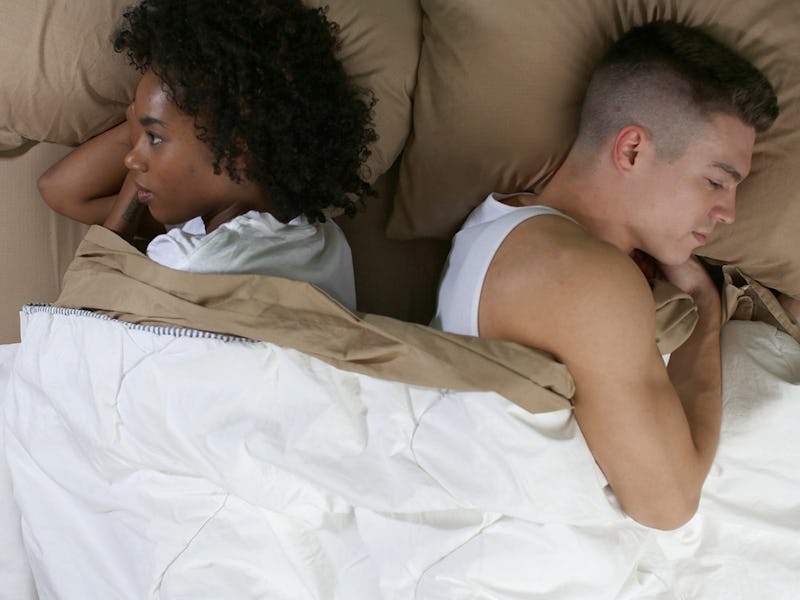 Ashley Batz/Bustle
When it comes to love, each zodiac sign does it differently. Some fall in love quickly and manage to keep that fire for their partner burning for years and years to come. Others, however, may need a little more effort on their partner's end to keep their attention for the long haul. According to astrologers, there are five zodiac signs that lose interest and fall out of love quicker than the rest.
As astrologer, Suzie Kerr Wright, tells Bustle, air signs are more likely to lose interest the fastest. Those include Gemini, Libra, and Aquarius. Air signs are known for being intellectual, communicative, and straightforward. They enjoy a lot of mental stimulation, especially Gemini. Air signs just have a tendency to blow hot and cold. They're also not exactly known for being the most sensitive or emotional bunch in the zodiac, unlike water signs.
That's probably why Wright says water signs, Cancer, Scopio, and Pisces, are more likely to do the opposite. They're the signs most likely to fall in love and stay in love forever. "Cancers are cautious about connecting with someone to begin with, Scorpios are deeply loyal and make commitments for life, and Pisces just exist for love," she says.
That being said, it's always important to remember that not everyone will identify completely with their sign. Although different zodiac signs have different attributes, not all characteristics may pertain to you. Instead, the zodiac should be used as a guide to help with self-reflection, and offer further insights into the qualities you do identify with.
According to astrologers, the three air signs aren't the only ones likely to lose interest fast. So here are the five zodiac signs who are more likely to lost interest and fall out of love the fastest, as well as how to keep them interested if you're dating them.