Here Are All The Comets You Can See In 2017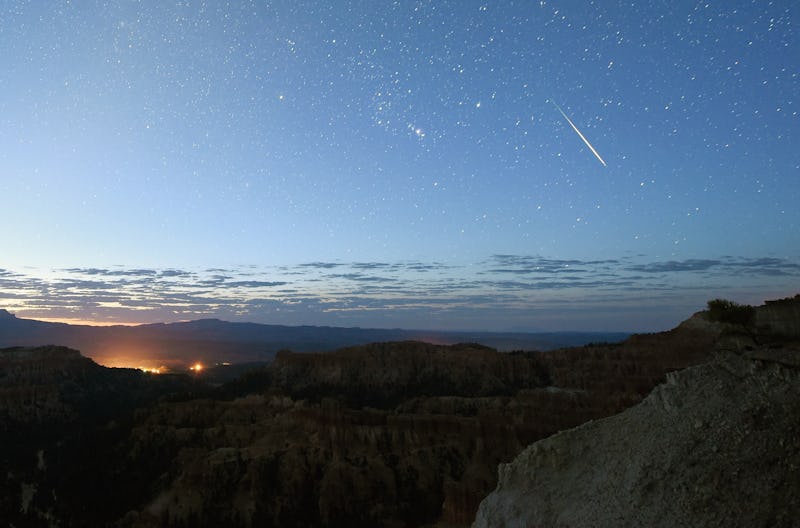 Ethan Miller/Getty Images News/Getty Images
Last year was busy for amateur astronomers; there were eclipses, planetary alignments, and approximately a zillion different kinds of moons. (Supermoons, blue moons, and black moons — oh my! ) One kind of phenomenon, though, was conspicuously absent: Comets were hard to spot with the naked eye in 2016, leaving many wondering if there are any comets to watch in 2017. (Spoiler alert: There are. Hurray!)
Similar to asteroids, comets are thought to be ancient space debris reaching up to several miles in diameter. According to NASA, scientists think they originate from beyond the outer planets in our solar system; somehow, these collections of ice and rock end up traveling in orbits around the Sun. Although famous ones like Halley's comet are clearly visible when they pass through the inner solar system, most comets are actually too faint or too small to see with the naked eye. That doesn't mean they're impossible to catch, but you'll need binoculars or even a telescope to spot them.
This brings me to some bad news: Most of the comets anticipated to swing by our planet this year are expected to be hard to see. Boo.
But that doesn't mean you can't find them at all. To increase your chances of finding one of the comets listed below, grab a good pair of binoculars and head somewhere with as little light pollution as you can manage. An unobstructed view of the horizon always helps. Even if you don't spot one, skywatching is a great opportunity to unplug from everyday life, so enjoy the starry night either way.