How To Win The Facebook Messenger Basketball Game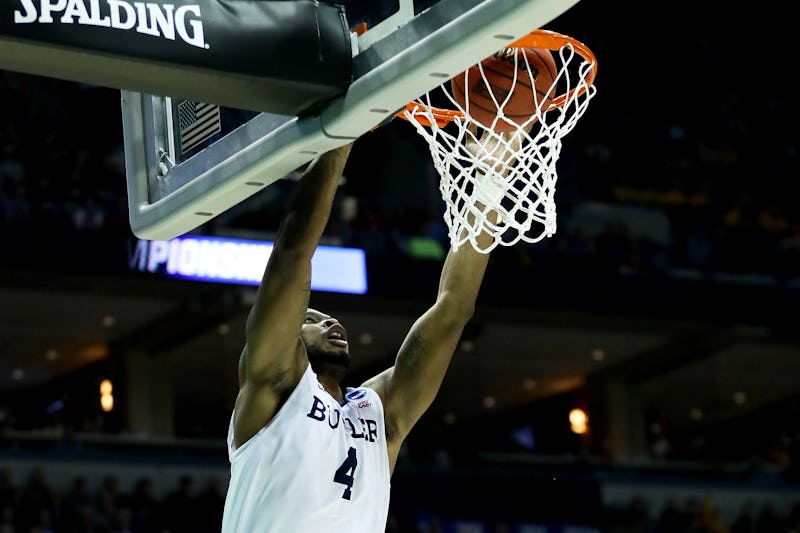 Jonathan Daniel/Getty Images Sport/Getty Images
Last March, the internet went bananas when Facebook surprised its users with a secret basketball game hidden in Messenger. Now back in the midst of March Madness 2017, there has never been a better time to learn a few Facebook Messenger basketball game tricks and hacks to beat last year's high score! Whether you've joined a league or are just excited for some renewed college rivalries, Messenger's surprisingly fun Easter egg will get you pumped for the season without the expense of booking tickets to an actual game.
No need to lace up your sneakers to play Facebook's basketball game; once you've updated your Facebook messenger app, simply start a conversation with a friend and send them a basketball emoji. Then, tap on the sporty emoji, and you're ready to play! Swipe your finger in a upwards motion to shoot the cartoon basketball through the hoop. The addictive game may seem simple, but a few important tips can separate the pros from the rest of the pack. Just like in the actual sport, Facebook's basketball game is all about proper form, as the shots are pretty much free throws. (Thankfully, there is no dribbling involved).
Check out these tips next time go for that new high score and improve your chances. And remember: If you crush your friend's previous number of shots made, there's no need to let good sportsmanship hold you back from sending a few competitive memes their way.