These Food Docs Will Get You Cooking ASAP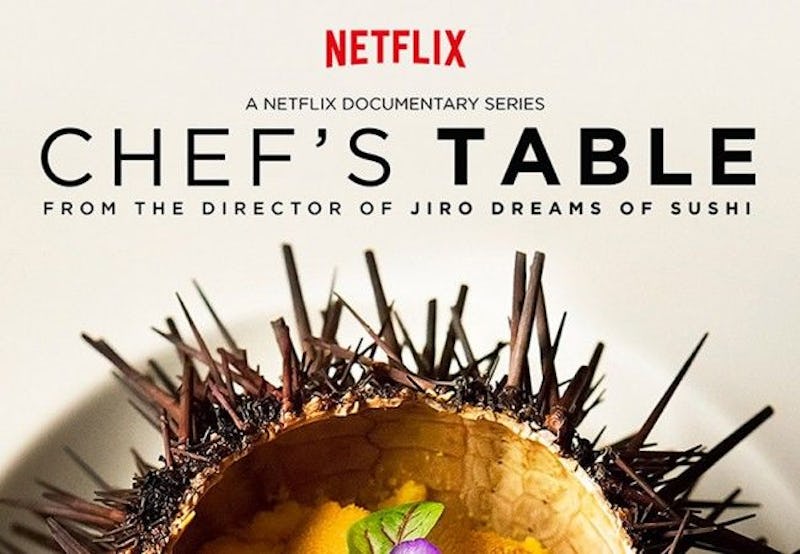 YouTube
For many people, food is more than just fuel, but something to truly love. There is a psychological stimulation that happens when we eat and try new foods, and according to the Institute for the Psychology of Eating, we all have individual experiences and emotional ties with certain types of food. That's probably why so many people love to watch cooking shows and food-based films all the time. Our society's love for comfort through food has been the catalyst for the birth of channels like Food Network and The Cooking Channel, as well as the many food documentaries on Netflix all about cooking and eating.
The docs on the list below will help expand your mindset about trying certain foods and give you knowledge about the foods you often eat. They're a fascinating mix of movies, and they'll teach you everything about the process of making food, the places our food comes from, and what happens to our bodies and our minds when we expand our palettes by trying foods from different countries. These food documentaries on Netflix are definitely ones you should spend some type exploring.
Chef's Table
This Netflix's documentary series is an inside look behind the kitchen doors of some of the world's top chefs. This is for people who want to know more about how to navigate food industry culture.
Sushi: The Global Catch
The popularity of sushi has completely exploded in recent years, with the food having become readily available all over the world. Sushi: The Global Catch is from the conservationist's point of view, about how tuna has been overfished in recent years. Its mission is to show how the world's insatiable appetite for sushi could harm our ecosystem.
Fat, Sick & Nearly Dead
This will absolutely motivate you to change your lifestyle if you are a fast food junkie. Fat, Sick & Nearly Dead chronicles Joe Cross' attempt to lose 100 pounds and reverse the damage he has done to his body by horrible eating. What makes this documentary so insightful is Cross' encounters with the people, many of whom are also struggling, he meets along the way.
Kings Of Pastry
Jacquy Pfeiffer is the founder of the French Pastry School in Chicago and this documentary follows him as he travels to France to compete against 15 other top pastry chefs in the Meilleur Ouvrier de France competition. This documentary is the ultimate sweet-tooth lover's dream. Desserts are taken to the extreme in display, architecture, and tension as the chefs build meals that tip the scales.
Soul Food Junkies
This documentary takes a deep look into the African American soul food culture and where it stems from. It explores the emotional and cultural relationship people have with soul food and the backlash the cuisine has gotten across the country.
Anthony Bourdain Parts Unknown
Anthony Bourdain is freaking fearless. His CNN docu-series Anthony Bourdain Parts Unknown shows him doing exactly what I wish to do one day: travel the world and taste different cultures. Bourdain explores countries all over to found out about their food and political preferences.
Hungry For Change
This documentary will help those who are looking for motivation to go on a health kick. The film is about the secrets weight-loss and diet industries have kept from their consumers, and it'll inspire you to set out on a health journey, if you're so inclined.
Vegucated
If you're considering going complete vegan, this is the documentary to watch. Three meat- and cheese-loving New Yorkers are challenged to get rid of their animal-based diets for the health benefits of having a vegan life. They have six weeks to see if the lifestyle is right for them and take that time to determine if veganism is the way more people should go.
Exploring these documentaries will open your mind up no matter how many restaurants you've been to over the years.