Bath & Body Works Dropped A Ton Of Spooky Scents For Halloween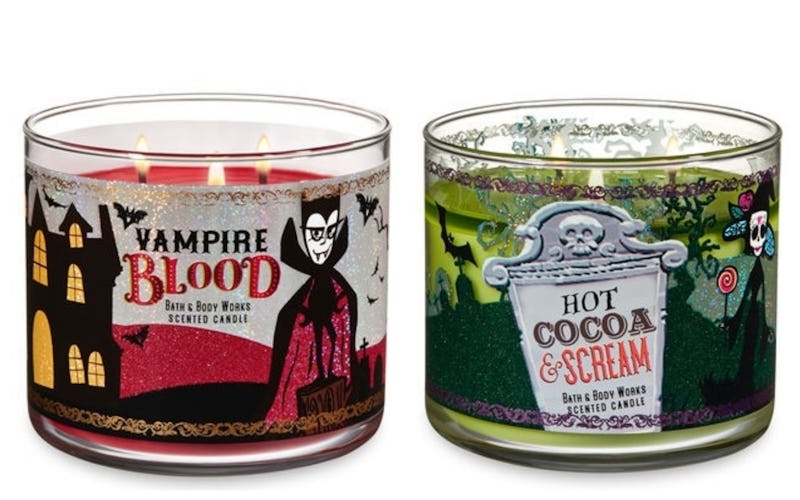 Bath & Body Works
October can't come fast enough — not only does it mean that autumn will finally be in full swing, but it's also the same month as the spookiest time of year. Are you ready for Halloween? Luckily, whether you are or not, stores are preparing themselves for the season — and while some are already to meet all your fall stanning needs, but others are willing to further indulge your more-specific Halloween stanning needs.
One such contender for your consideration is Bath and Body Works' Halloween candle collection, which you'll definitely ~fall~ hard for. The iconic brand just dropped some seriously adorable scents for everyone's fave creepy holiday. On top of that, you can also customize your candles with ah-dorable Halloween-themed holders, which will temporarily transform your space into a witchy haven, whether you're in a cozy home or cramped into a teensy apartment.
If the spook factor of these candles isn't really your vibe, you also have some solid bets in the fall-themed candle line that also dropped a few weeks ago — but if you're less into gourds and more into being scared out of your gourd, then read on for the Halloween candles you need in your life before October 31 rolls around.