Twitter Has Spotted Some 'Love Island' Lookalikes & It's Actually Kind Of Creepy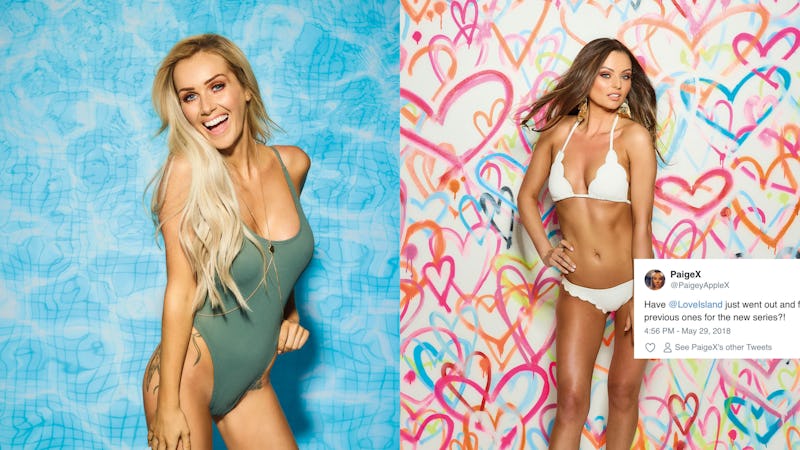 Love Island/ITV
The Love Island line-up is out and the first episode is just around the corner. But excitement levels for the new series are so high that it still feels like an eternity before we get to see the contestant crackin' on. So how to while away the hours before the new series starts? There are a few ways. You could watch the previous two series on Netflix (props to anyone who can fit in that much telly in less than a week) or, instead, you could join me in a game of Love Island lookalikes. You in? Excellent.
Ever since the full line-up was announced, fans have been matching the soon-to-be islanders with their celebrity doppelgängers and some are very familiar. So familiar, in fact, I could swear I'd seen them in a massive house in Majorca before... That's right, while producers have insisted they aren't trying to find contestants who'll recreate the stand-out moments of previous series, they may have accidentally stumbled across some singles who are the spitting image of contestants from 2016 and 2017. As one clever soul pointed out on Instagram, it would seem that the Love Island producers certainly know their type on paper.
So are you ready? Let's play!