5 Music Videos Directed By Heath Ledger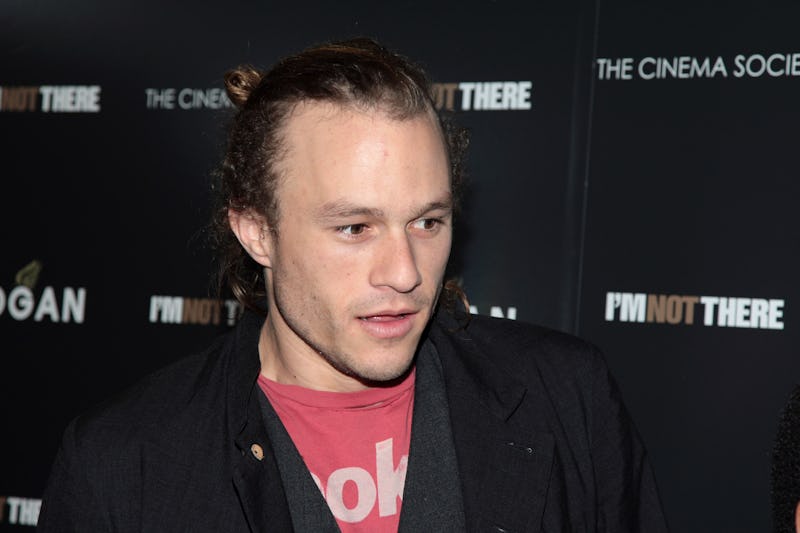 Stephen Lovekin/Getty Images Entertainment/Getty Images
The trailer for I Am: Heath Ledger, which premieres at Tribeca Film Festival on April 23 and in select theaters May 3, opens with a slow zoom out of Ledger holding a camera to his face, taking photos. He's focused on his work, but smiling in a way that immediately brings tears to my eyes. Ledger's death in 2008 was devastating, and in the trailer for the new film about his life, the actor is captured many times behind various cameras, exhibiting a passion for examining the world from unique angles. Many people may not know that Heath Ledger directed a number of music videos, and this new doc aims to showcase what a special person and incredible talent he was, not just in front of the camera but also behind it.
As reported in an LA Weekly story after his death, Ledger was an integral member of LA art, film, and music collective The Masses, and he spent much of his time before his death learning about the craft of directing there. He directed several music videos during this time, which you can still watch today. Many of the videos are for well-known musicians, so you may even have already seen some of them and not realized Ledger was the one behind the camera.
The videos are evidence of an artist with a well-developed aesthetic and vision, and they will make you lament that Ledger never got the chance to put more art into the world as a director.