17 Oscar-Nominated 2018 Movies Made By Women You Need To See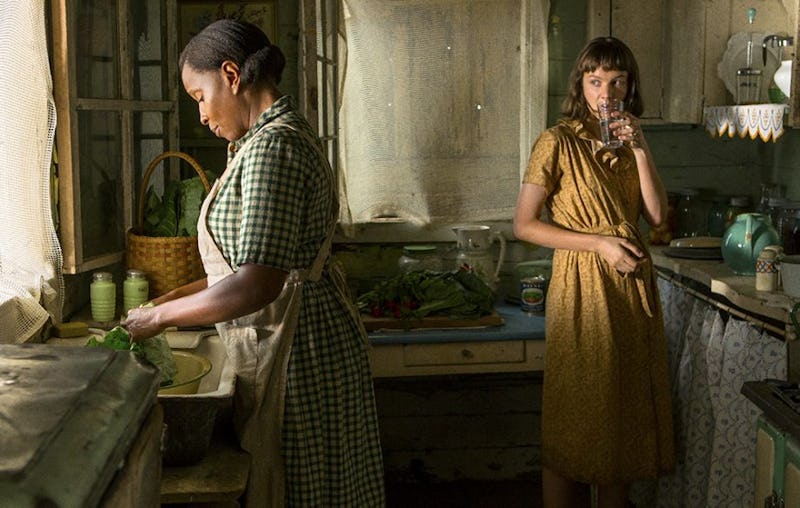 Netflix
Change is often slow to come, even when there's a groundswell of support behind it. Despite rallying cries at last year's Oscars for more diversity (a broad designation including anyone, anyone at all, that wasn't cis, white, and male), the filmmaking industry is a massive machine based on social connections that's loath and slow to change. One small action that can help is being more of some of the wonderful women already doing great work in the industry. Below are six Oscar-nominated 2018 movies with women behind the lens, either directing, writing, or acting as director of photography.
These three roles carry the weight of what a film becomes. The writer gives a film its structure, builds scenes with characters and locations, and creates the blueprint the director will work from. Most people are pretty familiar with a director's role; he or she acts as captain of the immense army movie crews often are, works with actors to capture performances, and adds flesh to the script's bones. The director of photography (or DP) is less-known by the public but just as important, as that person works very closely with the director, creates the visual language of the film, and figures out the technical aspects needed to capture the director's emotional vision using lenses, lighting, set-up, and camera. It's even more of a boys club than writing or directing, as the tech elements and assumptions about women's competence with them often prevent ladies from even getting a chance to DP.
So, let's honor some of the women doing amazing things behind-the-scenes.
This story was created in support of Bustle's 2018 Awards Season pledge. Read more here.