You'll Only Understand All These Spoofs Of Famous Books If You're A True Literary Nerd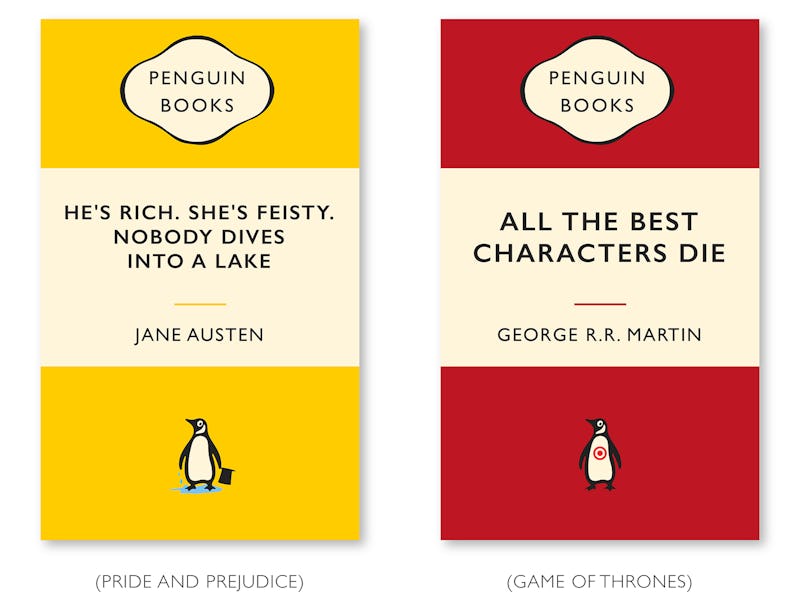 The Online Pen Company
When it comes to my favorite books, movies, and games, I love in-jokes. There's a particular way that someone can poke fun at entertainment media while simultaneously proving that they like that book or movie just as much as I do, and I really appreciate that. If you're like me, you are going to love these spoof book covers created by The Online Pen Company, because they tell you exactly what your favorite stories are about, in no uncertain terms.
Spoiler warning: Mild spoilers for some classic novels ahead.
The season of giving is also the season of books. All of the big book awards ceremonies take place around the holidays, and every major publication and news outlet wants to tell you all about their favorite books of the year. Just in time for the holidays, these spoof book covers are here to give you a few eggnog-soaked laughs.
The Online Pen Company created 50 of these "hilariously honest" titles, all of which are based on vintage Penguin Classics. Each of the selected books is instantly recognizable — by its official title, that is — and even if you haven't read very many of them, you'll still be able to enjoy a few laughs over these great in-jokes. See 15 of my favorites below, and head over to The Online Pen Company for the full list: