Check Your Fridge For These Recalled Soft Cheeses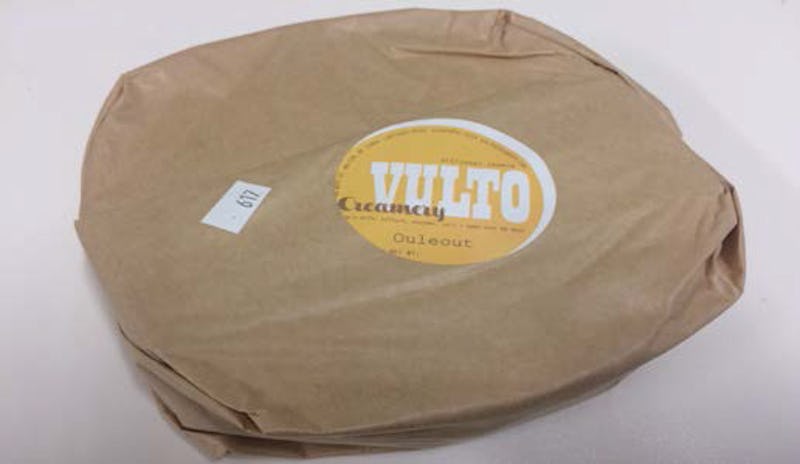 If you're anything like me, and 90 percent of your diet is cheese, you're going to want to know about the creamery that's tested positive for a potentially fatal disease. Vulto Creamery in Walton, New York has stated that some of their high-selling cheese has been voluntarily recalled for potential Listeria poisoning, with six cases of verified poisoning in humans recorded, according to the FDA. Despite the fact that these cheeses are local, they were distributed nationwide — you might have even seen them at your local Whole Foods. So if you have any Vulto soft, wash-rind raw-milk cheese, the FDA urges you to toss it. It also asks you to reconsider consuming raw cheese in general, stating that pasteurized cheeses hold most of the same health benefits and without any of the same health risks as raw cheeses — most notably, Listeria.
According to the Centers for Disease Control & Prevention, Listeria is a serious infection that an estimated 1,600 people get each year, leading to approximately 260 deaths. The infection is most dangerous for pregnant women and their newborns, adults aged 65 or older, and people with already weakened immune systems. Even in healthy, non-pregnant individuals, symptoms may include headache, stiff neck, confusion or disorientation, loss of balance, and convulsions, in addition to a fever and sore muscles.
If diagnosed early it's easily treatable with antibiotics, but what's most alarming about this particular outbreak is that out of the six individuals that have come down with Listeria, two have died — making this recall more than precautionary. Jos Vulto, originally form Holland, was an artist-turned hobbyist cheese-maker from his home in Brooklyn, New York. When his hobby became fruitful, he moved to the Catskills where he could produce at a higher rate and greater scale. Essentially, he never set out to be a cheese-maker, but had a natural skill and quickly became a local favorite. His cheeses are sold all across the country, from large chains to small cheese shops, so the effects of this recall on his business will be greatly felt.
Below are the cheeses that have been recalled:
Ouleout
This semi-soft washed rind cheese is made of unpasteurized cow's milk. It's considered a strong cheese and described as pungent and meaty.
Miranda
This sweet and savory small and smooth cheese is bathed in locally produced absinthe and is a high seller. It's made of raw cow's milk that's aged for at least 60 days. It was named after creamer Vulto's late wife, Miranda.
Heinennellie
This is bark-wrapped cheese, noted as salty, smooth, and much less available than their other cheeses.
Willowemoc
This semi-soft washed rind cheese is made form unpasteurized cow's milk. It's described as tasting rich and going well with crackers, fruits and meats.
For more information about the recall, see the FDA's announcement here.