These 'This Is Us' Teasers About Jack's Brother Will Leave You Shook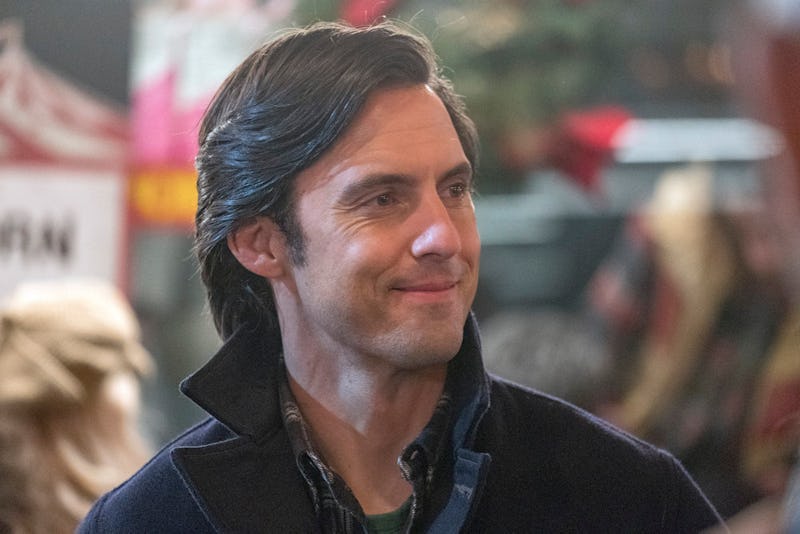 Ron Batzdorff/NBC
The second season of This Is Us may have answered the longstanding question about Jack Pearson's death, but thankfully his character will still be very much present throughout the majority of Season 3. However, things will be a little different. Instead of focusing as much on Jack as the Pearson patriarch, viewers will get to see what he was like before he became a father and husband. This means knowing more about his past — particularly when it comes to his brother. Luckily, Milo Ventimiglia recently shared some This Is Us Season 3 spoilers about Jack's brother with Entertainment Weekly, and he teased a little of what fans can expect to learn about this mysterious sibling.
Little is known about Jack's brother, Nicky, other than the fact that he served alongside Jack in the Vietnam War. There has been no confirmation on what happened to him during that time or why Jack never talks about him to Rebecca and his kids. Did he die in combat? Did the two of them become estranged? Knowing how much Jack tends to put others above himself and has a habit of playing the hero, it's possible that if Nicky did die, he blames himself for what happened. Regardless, Ventimiglia promises that fans are in for a few shocking twists when it comes to learning about Nicky's own troubled past.
"It's still a "Holy sh*t!" reaction to what's going on with Jack and Nicky, particularly relating to Vietnam and how Jack lost his brother," the actor teased to EW, adding:
"It's going to take a moment to set the character up, and really understand the challenges that he's been through as an individual. We can only assume that he's seen the same that Jack has seen, but they are individuals so it's going to take us a moment to set that up. The first time we see him on camera is going to paint a pretty clear picture of what his demons are, and what his struggles in life are."
From the sounds of this, it looks like Jack isn't the only one carrying around a hefty load of Pearson family baggage. It has yet to be established what these so-called "demons" are that Ventimiglia suggests, but it's only a matter of time before fans find out the truth — either through flashbacks or from Kevin's trip to Vietnam.
But just like the flashbacks from Jack's childhood suggest, he and his brother were extremely close and, according to Ventimiglia, that special bond stays with them throughout their adulthood. "They're very close. They had that shared experience of being raised by their father, so they really had to look out for another, but they also are different spirits," he stated during the same interview. "Jack is very much still the older brother that looks out for his younger brother. At the same time, in what I've read so far of those scenes, Jack leaves room for his younger brother to be his own man and to stand up for himself. But Jack kind of can't help but always want to do better for his brother."
And as for all the emotionally gut-punches this show is known for, Ventimiglia promises that there are plenty that'll leave you reaching for the tissues once again. Odds are, some of those instances will involve Jack and Nicky's time together — and how it all came to an end.