You'll Want To Know More About This 'Spider-Man' Star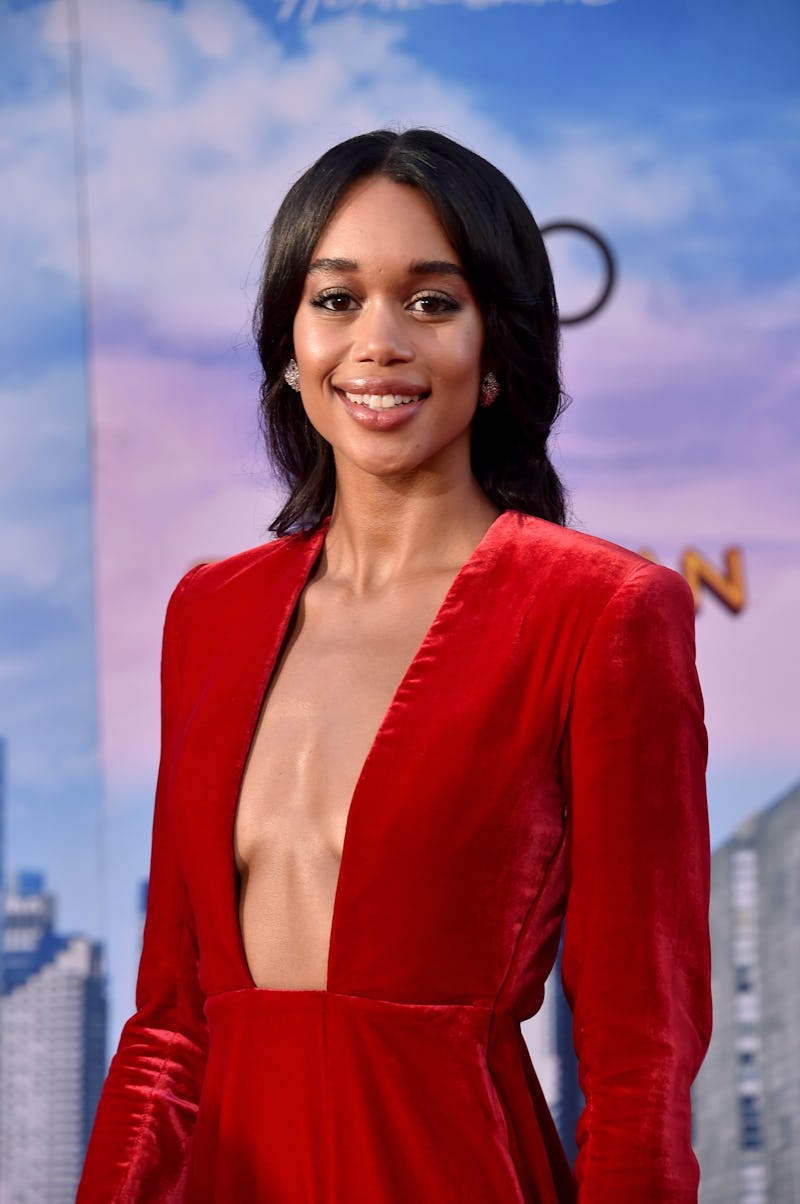 Alberto E. Rodriguez/Getty Images Entertainment/Getty Images
If you didn't already know who Laura Harrier is, you sure will soon, thanks to her role in what's probably the most important gig of her career thus far. Harrier stars alongside Tom Holland in Spider-Man: Homecoming, in theaters now. She plays Peter Parker's love interest, Liz Allan. Her role in the Marvel summer blockbuster has officially catapulted her into the spotlight, so there a few things you should know about Laura Harrier.
Harrier's character in the new Spider-Man film is the school crush of Peter Parker, and she's pretty much a golden child: She's super intelligent and heavily involved in student affairs at her high school. But Liz Allan and the 27-year-old model and actor who plays her are two different people. Here are a few key facts to help catch you up to speed.
She's Originally From Chicago
Harrier currently resides in Brooklyn, but Chicago is the town she calls home. In an interview with the Chicago Tribune, Harrier mentioned that during a typical trip back to her hometown, her must-stops include Harold's Chicken (which, as a fellow Chicago native, I can totally vouch for), Mustard's Last Stand, and Hartigan's Ice Cream Shoppe.
She Models Outside Of Acting
According to Interview Magazine, the actor made her way to New York City after graduating from Evanston Township High School in Evanston, IL with plans to attend NYU. It was then that Harrier fell into modeling, snagging gigs with companies like American Eagle, Target, and L'Oreal. One of her more recent campaigns was with Calvin Klein in spring 2017.
She's Not Afraid To Voice Her Opinions On Social Issues
Just one look at Harrier's Instagram shows she never misses an opportunity to speak out on social issues. She frequently shows her support for the Black Lives Matter movement and her opposition to the Trump administration, and she even attended the Women's March on Washington back in January. When asked about which issues anger her the most, she told the Chicago Tribune, "Racism, the killing of innocent black men and women. So does Trump, but that's a different interview."
Her Role In Spider-Man: Homecoming Isn't Her First Time On Screen...
The 27-year-old starred as Destiny Evans in a short-lived reboot of One Life to Live. "It was such a weird experience, being thrown into something where everyone else has been there for, like, 50 years," she said in the same Interview Magazine interview mentioned above.
One Life to Live was exclusive to iTunes and streaming platforms like Hulu and Hulu Plus when it re-premiered. It debuted in April 2013, but by September of that same year, the Los Angeles Times reported that the show's second season was put on hold.
... But It Is Her Biggest Role Yet
You probably already know by now that Harrier's role in the new Spider-Man film is pretty huge. Even more so than her roles in the past.
Her Next Film Role Already Sounds Intriguing
As if getting to work with Tom Holland wasn't enough, Harrier is set to star alongside another heartthrob, Michael B. Jordan, in an HBO adaptation of Fahrenheit 451. Not much has been revealed about the film, based on Ray Bradbury's dystopian novel of the same name, or Harrier's character, but Jordan is taking on the role of the main character, Montag.
Another thing to know? You'll definitely be seeing a lot more of Harrier soon.