This Amazon Wishlist For Hurricane Harvey Victims Makes Lending A Hand So Simple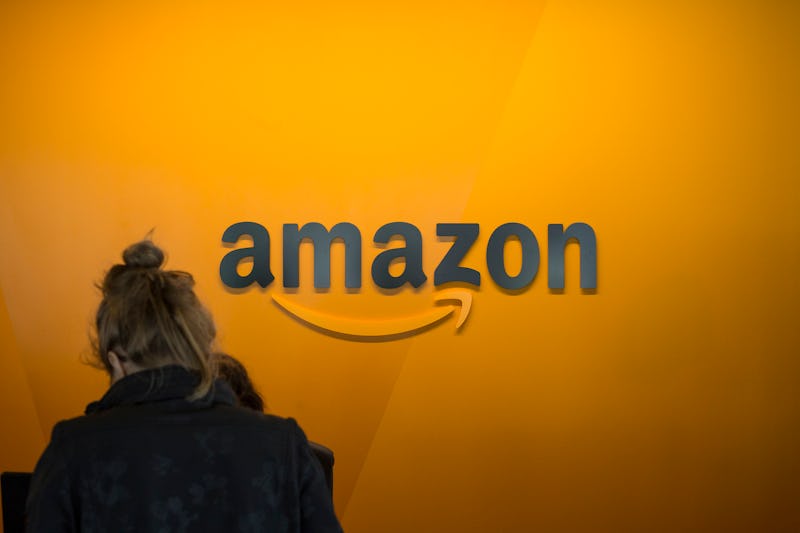 David Ryder/Getty Images News/Getty Images
Tropical Storm Harvey is beating down upon the Texas coast, causing devastation that should pull on the heartstrings of anyone watching. Hundreds of thousands of people are displaced, injured, have lost power, or worse, and nobody can know how long it will take cities like Houston and Corpus Christi to get back on their feet. Luckily, someone has already started a Hurricane Harvey victims registry on Amazon, where you can buy products that can help those affected and have them shipped straight to Texas.
The products on the registry range from the cheap essentials — like deodorant, shampoo, and toothpaste — to more substantial, flood-related goods like flashlights, radios, and air mattresses and some of the more expensive items like inflatable boats to aid in rescue operations.
The drive is being put together by the Merritt Law Firm, a civil rights and constitutional law firm in Dallas, Texas. "Any time there's something going on, this is something that we do," Latau Martin, a clerk at the law firm, tells Bustle. Martin says the employees of the firm, which is often engaged in non-profit work to help the community, see this as a continuation of their normal operations.
Donated products bought on Amazon will be delivered to the firm, and the employees are planning to make trips down to the coast to distribute them to those who need them. "We're actually making two trips," says Martin. "We're leaving once this weekend and another time on Tuesday. We're driving it down. Right now it's at least three trucks that we're taking down there."
In addition to the Amazon registry, there are numerous other organizations raising donations for direct relief to victims of Tropical Storm Harvey. Groups like the Salvation Army, Team Rubicon, and Convoy of Hope have sent volunteers and staff to the area to distribute supplies and help those affected by the storm. And of course, state, local, and federal agencies also have operations ongoing to help deal with the storm and its aftermath.
There will almost certainly be a long recovery from the wreckage left by Tropical Storm Harvey, with so many people who have lost their home and much of their property. With the rains finally stopping late on Tuesday, the clean-up has only just begun, and those dealing with the destruction and flooding will surely need all the help they can get. There will certainly be a need for lots of donations of exactly the kinds of items on the Amazon registry.