This Is How You Come Off To New People, Based On Your Zodiac Sign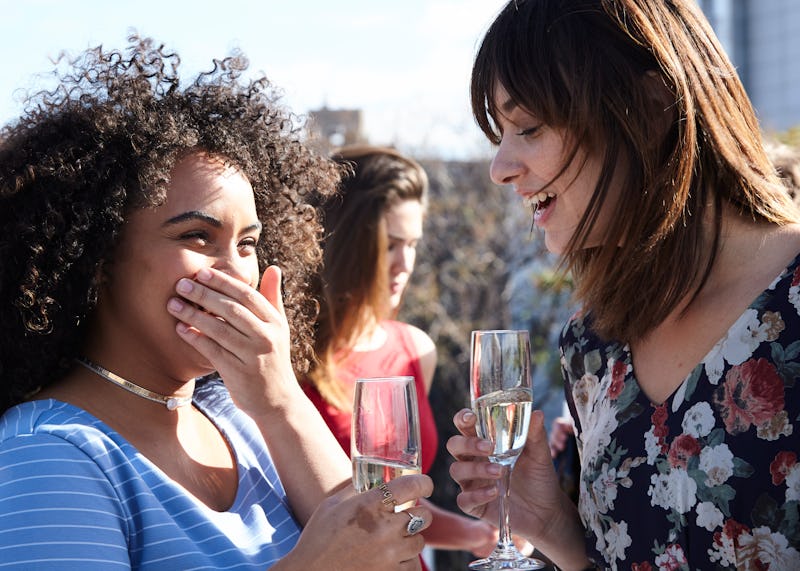 Hannah Burton/Bustle
While astrology is a lot more complicated than what your zodiac sign is, this aspect of your birth chart can say a lot about your personality. While a first impression isn't everything, it certainly does mean a lot when you're getting to know someone. And the first impression you may make, based on your zodiac sign, can give you some insight into how you might come across.
The astrology of first impressions is a bit complex. "In astrology, while the first impression is often made by our Ascendant (a.k.a. rising sign), which is the constellation that was ascending [or] rising up on the Eastern horizon at the time and place we were born, your zodiac sign also plays a role in how you come off to new people," astrologer Cindy Mckean tells Bustle. "Whether this is your zodiac or rising sign, you may recognize these qualities immediately in yourself." This astrology means that, although there is a separate sign in your birth chart that is solely dedicated to the version of yourself you present to the world, you still make an impression with your sun sign (the umbrella of your personality) as well.
"As the old wisdom goes, 'You never get a second chance to make a first impression,'" Mckean says. But you can be aware of how you present yourself to the world. If you're curious, some astrological insight might help.
This is how you might come off to new people, based on your zodiac sign.