The One Thing 'This Is Us' Should Explore In Season 3, According To Susan Kelechi Watson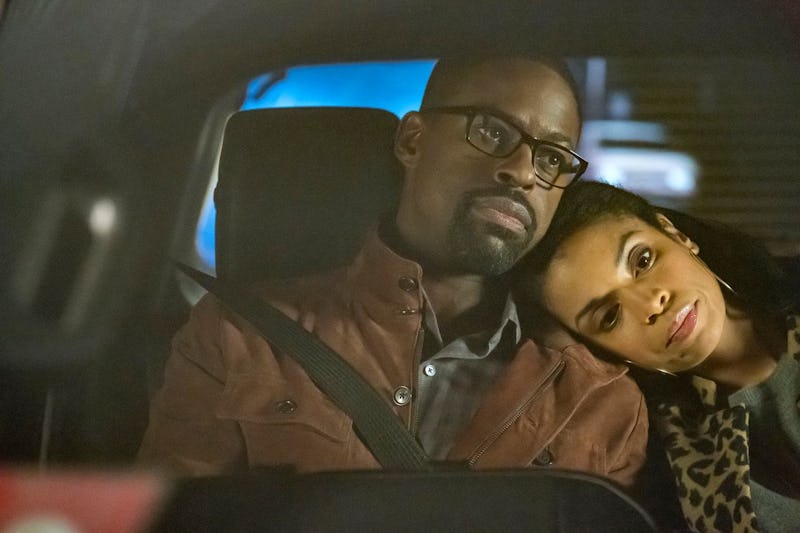 NBC/Ron Batzdorff
In its first two seasons, This Is Us has been so emotional that most fans have probably experienced feelings they didn't know they were capable of. But after the show's climactic and devastating Super Bowl episode, which revealed how Jack died, the show doesn't seem interested in giving viewers a break from another emotional ending. Just ahead of the Season 2 finale, Susan Kelechi Watson spoke to Bustle about what she'd like to see in This Is Us Season 3. Since it has to do with Beth and Randall's relationship (the goal of all goals), perhaps the scenario could make way for some happy tears instead of just sad ones — that is, if the showrunners listen.
While settling into her L.A. pad, which was decorated with the help of HomeGoods, Watson and I chat over the phone about what's ahead on the acclaimed drama. No one would argue about seeing more of Beth (Watson) and Randall's (Sterling K. Brown) infectious dynamic, but Watson has a specific timeframe in mind. "I think it would be kind of interesting to see what their engagement period was like, the time before the house and kids and all that," she says. Fans know Beth and Randall as the ones who have it all: the big house, adorable kids, and of course, a ride-or-die marriage. But was their relationship always so ideal? Even Watson is curious to know.
"They've talked a little bit about when they first met and things like that but just the time before their wedding," the actor says about what she's eager to see. "I think that would be kind of cool to see what they were like before any of all this happened. I think it's an interesting time."
But of course, there are a lot of things that are currently up in the air for this Pearson couple. One is their newfound property business, which will likely be further explored in Season 3. How will this venture affect their marriage? Watson is unsure. "I also want to see what happens with them doing business with one another and with all the other stresses with what's going on," Watson says.
Another major factor to consider is their foster child Deja (Lyric Ross), who's had a tumultuous relationship with her real mom. How does she factor into their lives moving forward? Is Deja here to stay? Will her mom ever return? Watson is confident that the new addition to their family is not going anywhere.
"I think she already has made a mark with them and there's so much investment in her life and her future," she says. "If they had it their way, she absolutely would be there to stay. But it's not just up to them."
In the last few weeks, devoted Beth and Randall lovers have been able to exhale knowing that Beth isn't going to die, regardless of those crazy internet theories. Yes, Watson has seen them. And yes, she thinks they're ridiculous.
"It's so funny that people put that together," she says, laughing. "I would've never even thought of that. It shows fan investment, which is really cool. And the fact that people want her to live is very, very cool." The fact that she finds humor in the whole situation and that she and creator Dan Fogelman "had a laugh about it" should make audiences feel even more relieved.
Not only are Watson and Brown's performances incredible (Brown has won an Emmy, SAG, and Golden Globe Award), but their on-screen chemistry is one-of-a-kind. Watching more of them, and their past, would be a treat for any fan of the beloved show.