This Is What People Fear Most About You, Based On Your Zodiac Sign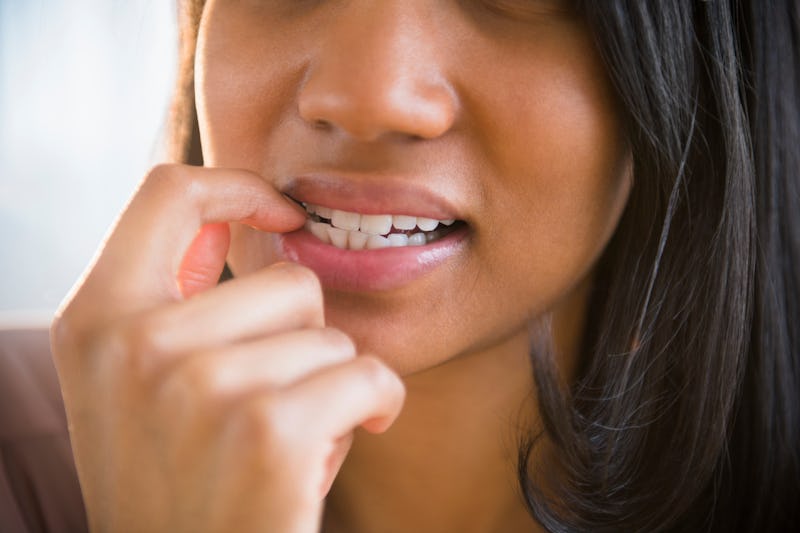 JGI/Jamie Grill/Tetra images/Getty Images
According to your one friend who's dabbled in everything from crystals to tarot, your zodiac sign can say a lot about you. While they light incense and you try to find a comfortable way to sit on a floor pillow to meditate, they'll tell you that the date and time you were born can determine everything from your work style to how you conduct yourself in romantic relationships. It can also influence how others see you, and specifically, what they fear most about you.
It's a tricky thing, fear. We often think about it in either definable, concrete terms (fear of heights, sharks, balloons) or vague, abstract concepts (fear of intimacy, failure, missing out). As real as these fears can be and feel, there also exists a set of smaller, every day fears — fear of not having cash at a cash-only bar, fear of farting at work and having to play it off like it was your chair, fear of saying "You too!" when the waiter says "Enjoy your meal." These fears are smaller but still very real, and as your friend will tell you while they rearrange their crystals and you finally give up and toss the floor pillow to side, your sign can invoke some of these fears in other people.
See what people fear most about you, based on the stars, below. Remember, you can either use this information for good, and try to downplay whichever qualities of yours tend to make people nervous, or you can play them up like an agent of chaos. The choice is yours.