The Creepiest Thing About You, According To Your Sign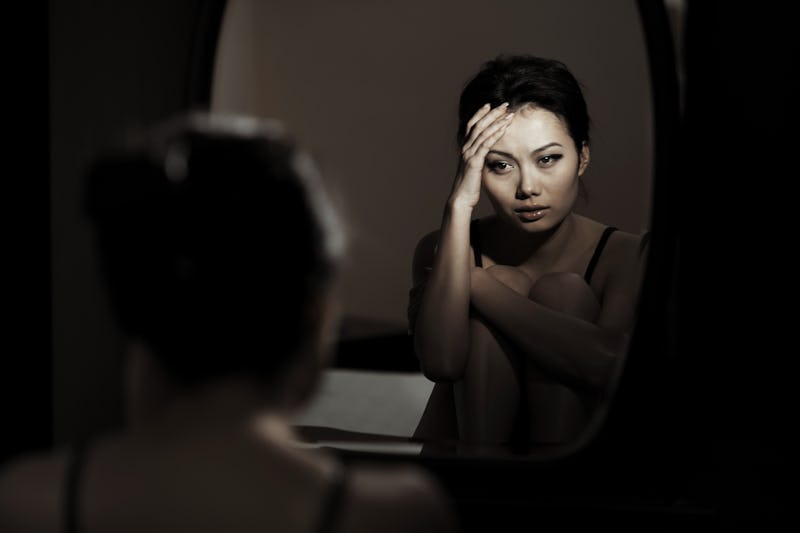 Arman Zhenikeyev/Corbis/Getty Images
If you're into astrology, you likely embrace the positive and fun aspects of your zodiac sign. But whether you want to admit it or not, each sign also has some unsavory characteristics. The creepiest thing about you according to your zodiac sign might not be something you consciously identify with. But being aware of these creepy traits can keep you from freaking out when things get all dark and twisty, because all of these traits are totally normal.
While you might not bring these things up over drinks with friends, you're not alone in your darkness when your thoughts turn weird, wild, or creepy. In fact, the creep factor is so strong that artist Damon Hellandbrand even created a series of images that portray the symbols of the zodiac as twisted, surreal creatures straight out of a horror movie.
Read more: Leo Zodiac Signs: Personality Traits, Love Compatibility, & More Astrology
Maybe you already know what your creepy trait is, or maybe you have a creepy trait that you don't even realize is related to your zodiac sign. Personally, I love astrology because it helps me understand and contextualize things that might otherwise seem random and meaningless, and I'm not alone. According to the American Federation of Astrologers, astrology has been around for more than 2,000 years to help people derive order from chaos.
Read more: Gemini Zodiac Signs: Personality Traits, Love Compatibility & More Astrology
Whether you believe in astrology or not, its longevity pretty much speaks for itself. "If it didn't work, it would long ago have taken its place alongside them in the footnotes of history," the American Federation of Astrologers noted.
OK, now for your creepiest trait because knowledge is power, and this might actually make for a pretty fun happy hour discussion.