This Island Is Filled With Puppies & Here's How To Visit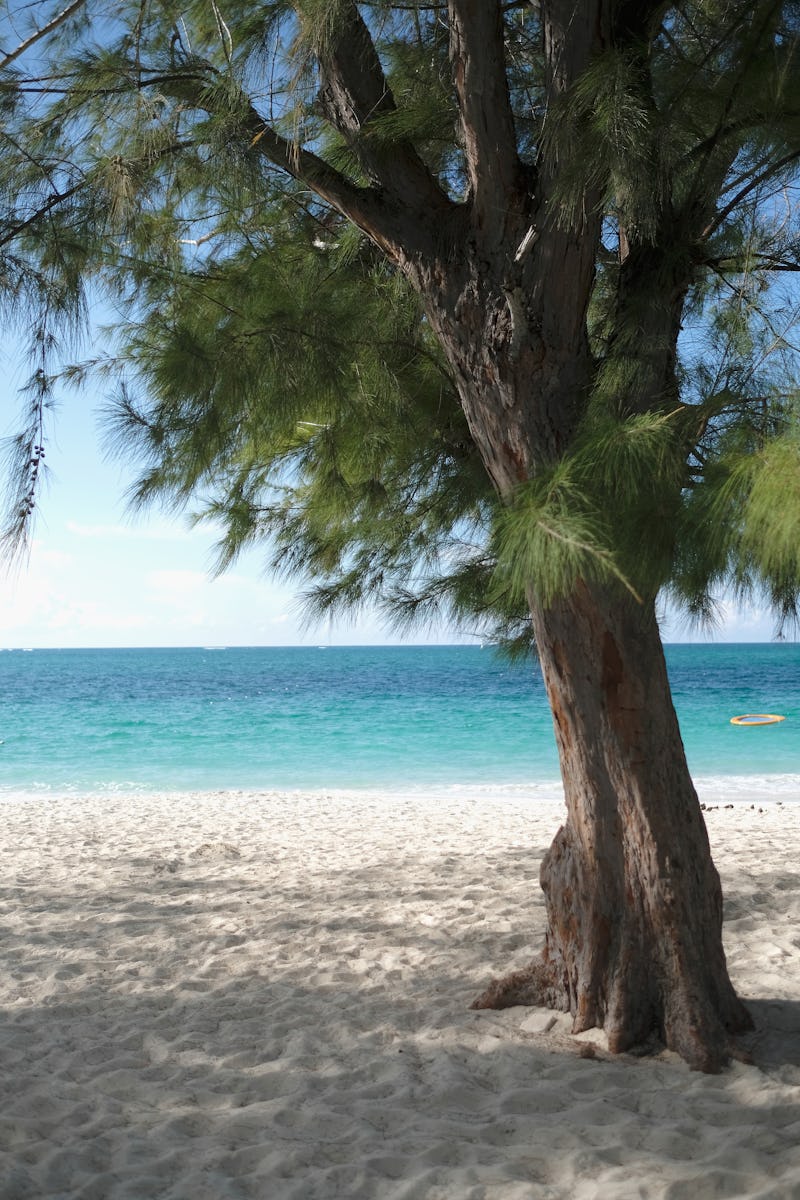 Dimitrios Kambouris/Getty Images Entertainment/Getty Images
The other day, while strolling through a park, I described to my friend my personal vision of paradise: "Mine would probably be a beach covered in puppies." We laughed it off, thinking that such a magical, cute place — a tropical land with crystal-clear waters and dogs for days — was only the stuff of dreams. So you can imagine the total shock and complete joy I felt when I discovered that an island filled with puppies exists, and even better, you can visit. In other news, it's clearly the home base of all my wildest dreams.
You can find this dreamland on the island of Turks and Caicos in the Bahamas, where an organization called Potcake Place provides a dog sanctuary for the island's stray potcake puppies. The potcake is native to several Caribbean islands. It's a mixed-breed dog that gets its name from the rice-and-pea pot mixture that local island residents traditionally feed the dogs. While there isn't a standard "look" to potcakes, they tend to have long faces, cuter-than-cute cocked ears, and super-smooth coats.
Drop-in doggo time is customary among animal shelters and dog sanctuaries, but Potcake Place takes it a step further by offering hangouts on the beach. Swing by to snag a puppy in need of some lovin', venture over to the beach, and enjoy an afternoon of surf and sand with your new best friend. If you happen to fall in love with your pup during your play time, you can adopt them at no charge, though Potcake Place does ask adopters to make a donation of some sort to help support their services. They'll even help you get them back home with you safely.
There are a few stipulations to heading back home with a furrever friend, though. According to the organization's site, you must be at least 25 years old to adopt a dog. It also stipulates that everyone in the household must understand that adopting is a dog is a 10-15-year commitment, and one that cannot be taken lightly. Kudos to Potcake Place for advocating on behalf of these doggies, and helping them find a safe, loving place to land long-term.
Potcake Place is headquartered in Saltmills Plaza in the Grace Bay area of the island of Provienciales. You can browse puppies available for adoption here, and stop by to meet your favorite in real life. Not that you need another excuse to coordinate a visit to Turks and Caicos, but I'd say an island overrun by cuddly dogs is pretty much all the convincing I need.